15 May 2020
Posted by:
Categories:

Covid, Cyber Security For London Based Businesses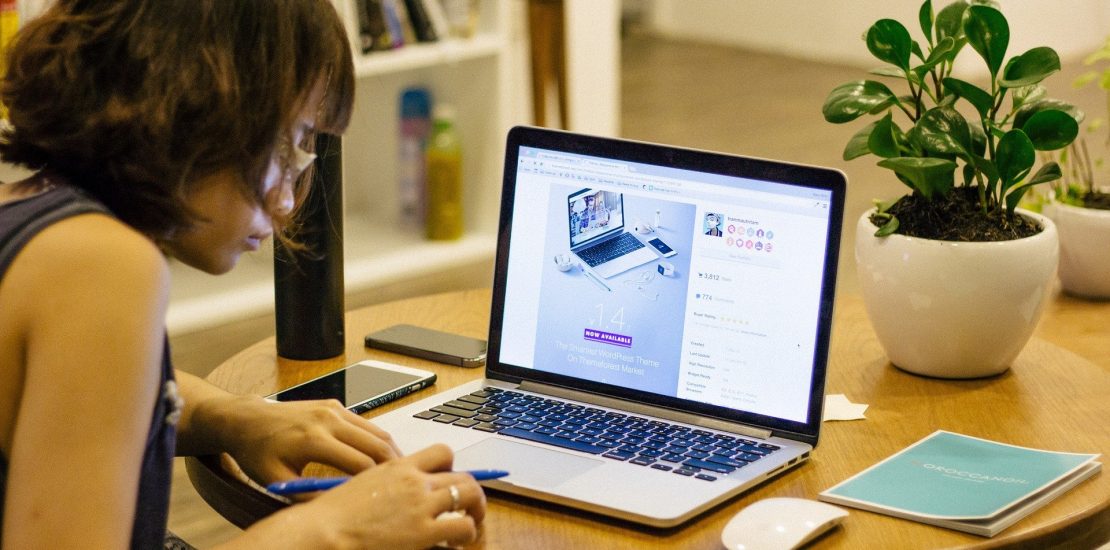 10 Tips to Securely Work from Home Using Personal IT
Some businesses were caught off guard by the lockdown and didn't have a chance to fully enable all of its employees to work from home. What may have resulted was employees having to use personal devices to connect to business systems which can create additional cyber security threats.Whether or not your company has a Bring Your Own Device (BYOD) policy already in place when in comes to using personal IT, employees need to keep their mobile phones, tablets and PCs secure while working remotely. We've put together these tips that will help you set up your personal IT so that you can work from home securely now and in the future.
Make sure your WiFi is protected
In 2017, PC Magazine found that over half of Brits hadn't changed the default password on their router leaving themselves open to hackers. Even though many new routers come with unique WiFi passwords, it's worth making sure any older routers aren't still set to 'admin'.
Use a virtual private network (VPN)
A VPN creates a secure encrypted connection to network or workspace over the internet by authenticating the user or device. It allows remote users to securely access business email and file services
Switch on your firewall
A firewall is a barrier that protects your devices from malicious activity that exist on the internet. Data is exchanged between your computer, servers and routers in cyberspace, and firewalls monitor this data to check whether they're safe or not. Most operating systems these days include a firewall but some users haven't switched it on or its been turned off due to a conflict in programmes. We recommend you switch it on to protect all of your devices.
Keep your devices up to date
Whether you're using a desktop, laptop, smart phone or tablet, its essentials that you keep all of your devices up to date with the latest software. When a software is no longer receiving security updates from its developers (such as Windows 7 ending all support this past January), there's an increasing risk that hackers can exploit the vulnerabilities of the programme on your device. Don't just ignore the messages, install the latest software, firmware or application updates. Alternatively, find out how you can protect your devices through automatic patch management.
Use approved software and tools
Lockdown led to many employees having to use collaboration tools such as video conferencing while working remotely. Yet not choosing a secure app or software could lead to compromised files or data. You should check with your organisation on what programmes have been approved and if they can't be installed remotely by your IT Department, only download them via reliable places like Google Play or the Apple store.
Secure your accounts with strong passwords
Whether using an app, a device or any other technology, you need a secure password. Yet according to SplashData, Inc., the most popular password for the past five years still remains "123456". To make sure all of your passwords are secure as possible, we recommend you use a passphrase with at least 12 characters (three to four random words that you can remember) and use a combination of numbers, symbols, uppercase and lowercase letters. ie. PurplemeerK@tbeer$. As well, don't forget to change your password every 90 days. Check out our blog post on 5 Tips for Password Security.
Use Multi-Factor Authentication (MFA)
To give yourself and your business another layer of protection, we encourage our clients to use Multi-Factor Authentication which helps safeguard access to data and applications by requiring a user to provide more than just a password to access the network. MFA provides authentication for user sign-ins and transactions in the form of something you know, have or are. For example, it could be a code sent to a mobile phone or even clicking on a link within an email.
Protect against viruses
It may seem like a no brainer, but you need to make sure you're running antivirus software on your devices. It's often included for free within the operating systems of Windows and Apple computers, just confirm it's actually switched on. Otherwise check out separate antivirus products such as McAfee, Norton or Avast.
Back up important data and files
Protect your business and your data by ensuring confidential information is not stored locally on personal IT. If your device is hacked, data and files could be lost or stolen. Back up all of your important information by using approved cloud based apps such as Microsoft 365 and Box which are more secure.
Watch out for phishing emails
There's been a significant rise in digital crime with cyber criminals preying on people's coronavirus fears. Action Fraud reported that £4.6 million had already been lost to coronavirus-related scams within the first month of lockdown. Phishing emails from HMRC regarding tax refunds or coronavirus alerts that try and trick users into clicking on a malicious link are just a few recent examples.Coronavirus has been a challenge for many businesses and employees. As a remote workforce, we need to start preparing for whatever is beyond lockdown. In case employees may need to continue to work from home, your business needs to ensure all networks are secure and that a remote working plan (BYOD) is in place. As these are uncertain times, we need to be prepared for all scenarios as you never know what the next few months may bring.
If you'd like to find out more on how Cubit Technology can help your employees work from home more securely, give us a call on 020 3535 0680.
Related Articles:
13 Ways to Protect Your Business From Cyber Attacks
10 Tips to Secure Your Personal IT