11 February 2021
Posted by:
Categories:

Covid, Remote IT Support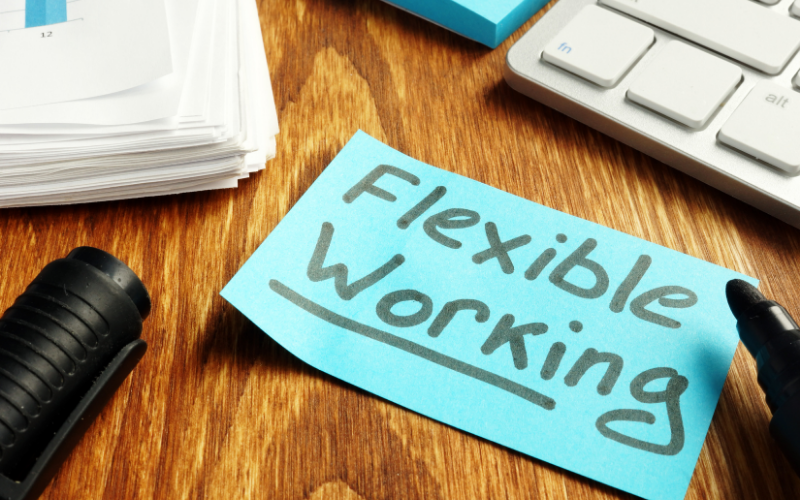 The Future Of Remote and Flexible Working
In 2020 we saw a major shift in the way we work due to the pandemic. The ability to work from home went mainstream and has now become the norm for most businesses. It has also taught employers the value of having flexible work arrangements.
With employees working from home for almost a year now, businesses are potentially looking at extending remote working. In a survey by Mercer HR consultants, 94% of employers said working remotely hasn't affected employees' productivity. With nine out of ten employees wanting to continue working from home in some capacity, businesses need to start thinking about the future post Covid, and what will that look like.
What will flexible working entail?
Flexible working is still a new space to navigate especially for small businesses. The pandemic has sped up the need for employers to create a working from home policy.
As employees have enjoyed more freedom on how they schedule their working day. More businesses are looking at becoming flexible employers in the future.
This could include employees changing their status (part time), location or hours (compressed work weeks ie. 10 hours in 4 days) that they work. This would allow them the freedom to work from home or even job-share with colleagues.
Many companies are also planning a new combination of remote and on-site working, as a hybrid work model. This would include specific days for in-person meetings and collaboration at the office. The remaining days allocated for working at home.
Remote work and productivity
Working from home hadn't been completely accepted by employers who assumed it would result in less work getting done if they weren't there to oversee it. Yet the Covid pandemic proved that employee productivity during lockdown remained stable or even improved.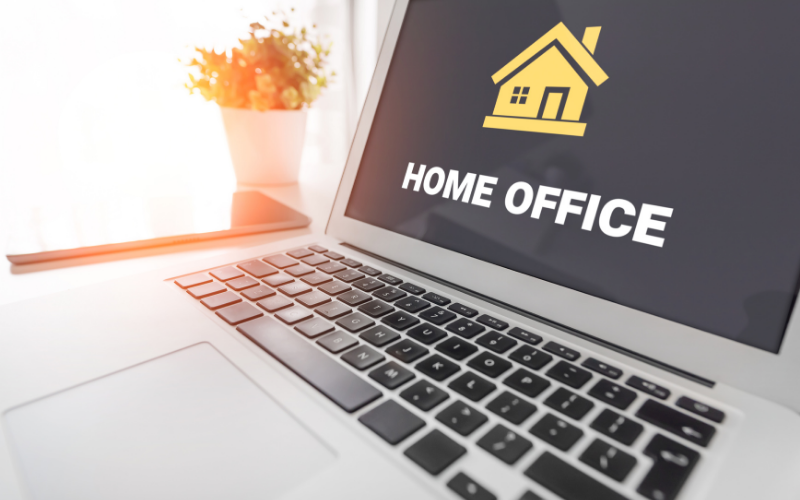 As employees continue to figure out how to juggle working and family responsibilities, there has been an increasing focus on work done versus hours worked. It's become more about time management and collaboration.
Employers will need visibility over what workers are doing in order to ensure operational efficiencies. By using remote management tools and apps, it can help maximise performance and efficiency for everyone in the company.
Remote working depends on 3 essential tools:
The Cloud
Instead of focusing on expensive in-house infrastructure, businesses are now migrating to the cloud. The cloud allows businesses to offer flexible working by allowing employees to access information, documents, data storage and collaboration tools from anywhere. All without needing access to physical hardware.
Video conferencing
Video conferencing ensures employees can communicate effectively with the rest of the team and remain engaged with the business on a regular basis. These collaboration tools can also save money and help to develop better relationships with customers and clients as you can hold virtual meetings outside of traditional working hours.
Devices
Whether or not your company has a Bring Your Own Device (BYOD) policy in regards to using personal IT, employees need to keep their phones, tablets and PCs secure while working remotely. As well, having access to mobile devices allows employees to work on-the-go and from a remote location.
Download our Flexible working roadmap Infographic
Remote work makes cyber security vital
As a significant part of a business flexible working policy, cybersecurity is an even greater concern in 2021. Securing a remote workforce requires an expanded perimeter for an attack. Allowing employees to work outside the office will require new processes and policies around how data is secured and accessed and how to best protect employees. The Cyber Essentials framework is an industry backed scheme to help all organisations protect themselves against common threats using five basic technical controls for organisations to use. When implemented correctly, they can prevent around 80% of cyber attacks. Check out our blog on 10 Tips to Secure Your Personal IT.

Remote work means less office space
As companies opt to go remote, the need for physical offices will gradually decline. Organisations are starting to look at reducing their office footprint. The focus will become accommodating hybrid teams or forgo one altogether to save on costs.
While some workers may never have to come back into the office, employers are still committed to keeping some office space available. For those with small children at home or flatmates or even for those that live by themselves, it would still give them a place to go to work.
As the new way of working evolves, we may see the need for smaller work spaces and the way it functions. It may become more of a place for employees to come and collaborate with their teams. Offices may have to be redesigned to reduce cubicles with more of a focus on collaborative meeting spaces and hot desking.
Flexible work will become more permanent
Working from home is now engrained into the way we work. Systems have been set up and it's now been proven it's working.
A recent Garner CFO survey revealed that over two-thirds (74%) of companies plan to permanently shift employees to remote work after the Covid-19 crisis ends. Technology companies such as Facebook and Amazon have already told employees that they could work from home indefinitely.
Now matter what new framework businesses choose, Covid has set in motion a state of flexible working. It will change the face of working now and in the future.
If you're business is considering flexible working and would like to find out more on how you can successfully implement remote working, contact us today or give us a call on 020 3535 0680.