27 April 2023
Posted by:
Category:

Blogs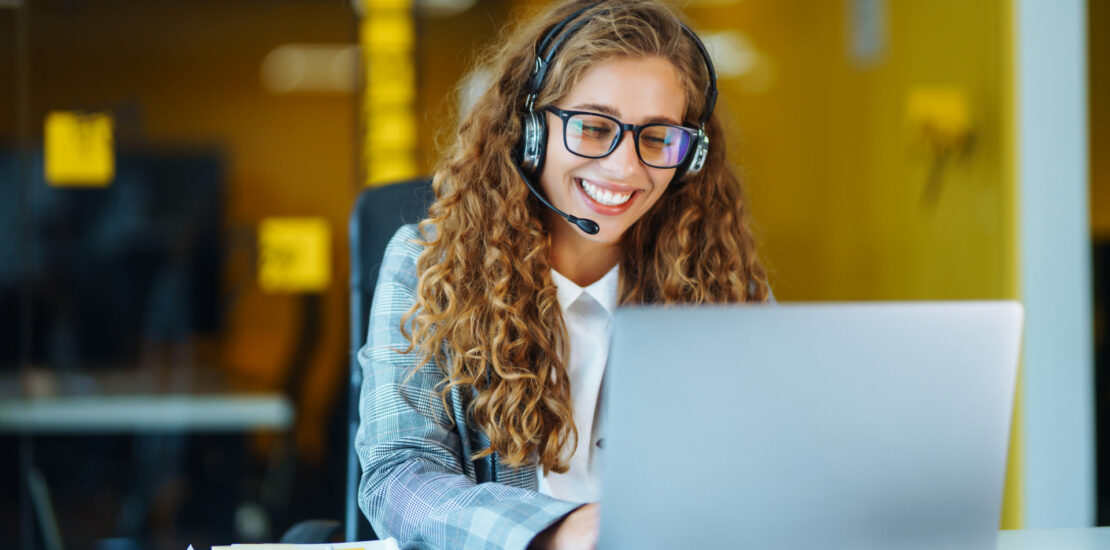 In all of our lifetimes, digital technology has had a profound impact on our workplaces.  From the rise in personal computers and the internet to the mobile devices and ever more sophisticated enterprise technology, the last 30 or so years have seen the way we work change beyond all recognition.
Today, this digital transformation continues in earnest, spearheaded by continuing growth in technologies such as the cloud, automation and AI.  When deployed strategically, such solutions have the potential to improve productivity, enable flexible working practices that suit employees, and provide greater resilience in the face of a crisis.  Embracing digital transformation is the key to remaining competitive and relevant in an era marked by change, but we know that leveraging technology to your business's advantage can be an uphill struggle without the right IT partner.
Cubit Technology – Helping London's Creative Sector Thrive Through Technology
Based in the heart of London, Cubit Technology provides IT Support, Strategy and Connectivity that's tailored to the unique challenges faced by creative sector enterprises.  Serving marketing, design, branding, PR agencies and more, we pride ourselves on delivering the dynamic, proactive IT support our clients deserve and the tailored, problem-busting solutions they need.
We understand the importance of scalable technology that works in harmony with your agency's processes.  Unfortunately, the same can't be said for many IT companies out there, with our clients often complaining of lacklustre support and growth-inhibiting technology from previous providers.
If you're struggling to unlock your potential with an IT provider that doesn't 'get' your business, or you're looking to outsource your IT for the first time, we'd love to have you onboard.  Here's why Cubit Technology is the Best IT Support Provider for the Creative Sector in London.
Proactivity Comes as Standard
We know how damaging an hour of downtime can be to any business, not least to organisations in the fast-paced creative sector.
Our managed IT services prioritise proactive measures to ensure your team can produce their best work without costly interruptions.
For example, our network performance monitoring will keep an eye on traffic flow across your infrastructure, allowing us to take preventative action to stop minor performance issues developing into crippling outages.  Similarly, our intrusion detection capabilities allow us to eliminate threats that might otherwise compromise your data, and our proactive patch management ensures your software always features the latest updates for added protection.  With our comprehensive remote management your business will enjoy robust, fully optimised IT that your team can trust.
Strategic Guidance that Supports Your Ambitions
When IT falls out of alignment with your business's goals it can lead to frustrated employees and dissatisfied customers.  We've heard first-hand accounts form clients who've suffered at the hands of providers who were either unable or unwilling to help them develop their technology in a strategically valuable way, so we understand how harmful this can be.
With Cubit Technology, you'll enjoy strategic guidance designed to reorientate your IT with your business's goals as part of the service.  We'll regularly meet with your team to discuss concerns and highlight pain points, with a view to creating a technology plan that anticipates challenges ahead of time.  That way, you'll benefit from cost-effective, scalable technology that always has the capacity to support your business's processes and projected growth.  We can help you review your options and arrive at the right solutions for your business.
Solutions Designed for The Modern World of Work
Today's employees expect to be able to work flexibly, and today's customers demand the ability to stay in touch no matter where you're working from. Uncompromising legacy technology can be a barrier to growth, which is why we help our customers embrace leading-edge solutions that empower productivity and enable flexible working practices.
Looking to keep your remote workforce engaged and productive?  With Microsoft 365 you'll have all the tools your need to provide an immersive, cloud-hosted workspace, including data storage, workflow management tools, a game changing remote communication platform, feature-rich email, automation potential and much more.  We can coordinate your migration to Microsoft 365 in a way that eliminates disruption and keeps your data is protected at all times, and we'll fine tune the service to bring it into alignment with your business and its workflows.
Keen to make existing services accessible from anywhere?  We'll help you migrate existing services to the cloud, so you can take advantage of the cost-effective and scalable resources on offer through cloud service providers like Microsoft Azure.  We can also help you develop private cloud infrastructure for added control over your cloud assets.  Whichever route you choose to go down, with Cubit Technology your cloud deployments will always be realistically costed and attuned to the demands and constraints of your business.
Connectivity that Makes Business Sense
In our digital world, no business can afford to compromise on connectivity. From capable telephony that keeps you within easy reach of clients and partners, to affordable business broadband with the capacity and speed to support your business processes; without the right connectivity solutions your business will suffer.
As the UK transitions to IP-based telephony, many legacy phone systems are set to become obsolete in the coming years.  To help our clients stay connected, we offer future-ready VoIP telephony in the form of our Horizon Phone System.  Featuring a host of helpful call handling features, the ability to add new numbers in a matter of clicks and lower calling costs than conventional systems, Horizon offers maintenance-free digital telephony for a fixed monthly fee.
Leveraging our partnerships with leading internet service providers, we also offer a range of managed business broadband options, ranging from ADSL to Fibre leased lines.  We can help you source the right internet connection for your business, taking into account your budget and capacity/speed requirements, and with disruption-free setup you can be assured the transition to a new service won't impact your business' operation.
Friendly Support that's Close at Hand
Many IT providers outsource their helpdesk services to third-party providers.  We don't.  With Cubit, your support requests will be handled by our experienced, highly qualified, in-house technicians.  This means the person you contact for help will be someone who understands your problem in the wider context of your IT, and thus be better able to provide a timely resolution.  In the unlikely event that an issue can't be resolved remotely, we also offer on-site support at no extra charge.
Here at Cubit Technology, we value lasting, trust-based partnerships.  Our clients trust us to act in their best interests and deliver expertly managed IT that supports their growth objectives.  We work in close partnership with the businesses we serve, providing approachable support and consultancy delivered with that all-important personal touch.
Cubit Technology – Impactful IT Support and Management for London's Creative Sector
Nestled in the vibrant heart of London's bustling Central district, Cubit Technology IT proudly extends its comprehensive support, management, and consultancy services to empower creative sector businesses within the realms of marketing, design, and more. Our mission is to catalyze the growth of these innovative enterprises through the transformative potential of technology.
From cutting-edge IT management that eradicates downtime to personalized consultancy services, delivered with a warm London welcome, we stand as steadfast allies in helping creative businesses harness the boundless power of technology to propel their success. Our approach is adaptable and multidisciplinary, ensuring that creative souls not only survive but thrive in the dynamic landscape of on-premise, hybrid, cloud, PC, and Mac environments in the vibrant city of London.
Reach out to us today, and let us show you how we can empower your London-based business to flourish with technology as its driving force.