27 April 2023
Posted by:
Category:

Blogs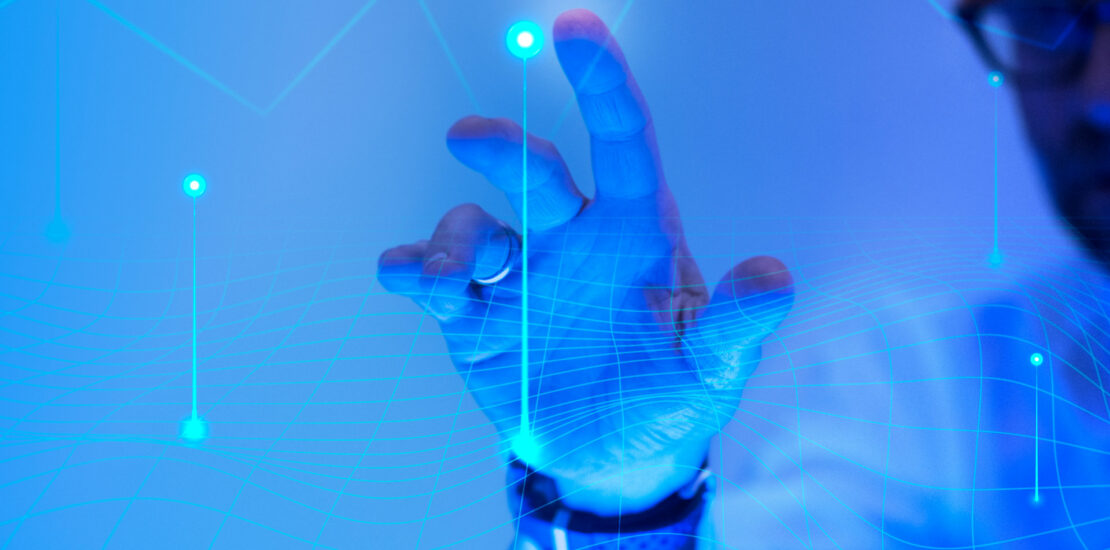 Over the last 20 to 30 years, digital technologies have had an immeasurable impact on our lives both domestically and at work.  Technology has also had a leading role in the way we interact with brands and purchase goods and services, particularly since the early 2000s when marketing and advertising shifted into the digital realm in a big way.
Today, marketing and advertising agencies are required to be technologically astute in order to remain relevant, competitive and productive.  This means keeping abreast of the latest developments in technology that could help keep your agency ahead of the competition.  We've all seen how the cloud has revolutionised computing over the last 2 decades, but today, a host of new technologies are rising to the fore which promise to be equally impactful. Let's explore 4 of the key emerging technologies that will help your agency stay on top of its game in 2023 and beyond.
Business Process Automation (BPA)
Business process automation can be an efficiency gamechanger, yet many agencies remain reluctant to explore its potential often due to the misconception that it might be costly, complex or time-consuming to implement.  This couldn't be further from the truth, as BPA can now be found in many of the leading software programmes used by marketers and advertisers.  Here are some compelling use cases for automation you should consider in 2023:
Lead Management. Automation can be useful for streamlining and reducing the manual burden of the lead management process.  Capture, qualify and distribute leads to your team using automated tools often incorporated into CRMs such as Salesforce.
Email marketing. Business process automation can take the legwork out of email marketing, with automation-rich platforms that provide auto-scheduling, contact segmentation, campaign reporting/analytics, programmable email triggers and more.
Automation can be massively effective at streamlining, expediting and reducing error in invoice generation and processing.   BPA can be used to route invoices between departments for approvals, and integration with accounting software means financial records are automatically updated in line with payments made and received.
Workflow Management. Automation can be used to further enhance workflow management practices.  For example, notifications can be triggered to alert staff to upcoming deadlines or when a certain task is completed in a complex workflow. Many workflow management platforms also offer the ability to automate recurring manual tasks like routine data entry.
While automation now features heavily in leading enterprise software programmes, your automation doesn't need to be bound by the systems you're using.  Platforms like Microsoft Power Apps allow you to create custom automation that syncs with the data stores and software you use.  Using a catalogue of prebuilt templates, the platform enables the creation of simple applications that can be used to apply automation to countless business processes, without the need for coding ability.
Data Analytics
Among all industries there is growing awareness of the value of data.  From monitoring customer behavioural trends to making financial projections, collecting and analysing data can help any business make better-informed decisions which in turn lead to better commercial outcomes.
In performance-oriented industries like advertising and marketing, the benefits of data analytics can be particularly profound.  Customer data platforms can help you gain insights into the preferences and behavioural patterns of your target audience, allowing you to craft more effective, data driven campaigns that yield conversions.  These systems work by consolidating data from multiple touchpoints to create a detailed picture of each customer: useful for drawing attention to promising leads and improving customer retention.
Multipurpose data analytics platforms like Google Analytics, Microsoft's Power BI and IBM Watson analytics can also be useful for tracking and analysing website traffic, spotting consumer trends, forecasting sales and determining the success of campaigns.
Artificial Intelligence (AI)
While the launch of ChatGPT has generated renewed awareness of the potential of artificial intelligence in the workplace, this exciting technology has actually become fairly commonplace over the last decade – think virtual assistants, driving aids, facial recognition and grammar checkers.  Defined as the ability of computer programmes to mimic human cognitive abilities – reasoning, learning from experience, the ability to interpret imprecise data – AI has unsurpassed potential to make your business more efficient, productive and profitable, and it's far more attainable than you think.  Here are some of the ways AI could transform your business in the coming years:
Customer Service. AI-powered chatbots have become so advanced that it can be difficult to tell them apart from human agents.  By incorporating one on your website you'll help take the weight off your customer service team, and with tailored conversations aided by web traffic analysis you could see your sales improve.
Run Effective Ad Campaigns. AI-powered digital advertising platforms can help you launch effective, data-driven ad campaigns that surpass your target metrics. Using real-time ad performance analysis across a range of platforms, these programmes can offer suggestions on how you can improve click-through rates and achieve better engagement.  Some platforms also feature natural language generation (NGL) technology to help you draft human-sounding ad copy that strikes a persuasive tone.
Gauge Employee Performance. As a busy agency, you need your team to perform at their best at all times.  An AI-powered human capital management platform could be the tool you need to track and evaluate the performance of the team, with the ability to monitor and assess attendance, engagement, productive output and more.
Generate SEO-friendly Content. AI-powered content creation software can help your team produce insightful content that resonates with your target audience.  With the ability to stipulate keywords and phrases, your team will be able to produce SEO-optimised content in a fraction of the time it would traditionally take.
With AI applied to some of your more time-intensive, laborious tasks, your team will be free to focus on value-adding endeavours like nurturing client relationships, developing your sales pipeline and formulating captivating campaign strategies.
Omnichannel Marketing
As a marketing or advertising agency, you're obviously familiar with the concept or multi-channel marketing: the practice of using multiple communication media to convey your message to prospects.  However, as consumers become more discerning and less receptive to traditional marketing techniques, a new practice has emerged which aims to create a more consistent customer experience.
Omnichannel marketing is an emerging strategy that seeks to give customers a coherent and seamless experience across all the touchpoints they interact with, including email, SMS, chatbots, websites, social media, mobile applications and telephone.  While multi-channel marketing sees each channel operated in isolation, omnichannel marketing synchronises data across channels to create a personalised customer experience that's informed by previous interactions.  A web visit for example, could be used to trigger an email offer for a product deemed to be of interest, resulting in greater chance of engagement or a sale.
Without the right tools, omnichannel marketing can be a challenge to pull off successfully.  Fortunately, omnichannel marketing capabilities can be accessed through a wide variety of platforms, including CRMs, marketing automation software and customer engagement solutions, with leading vendors such as Salesforce, Adobe, Hubspot, IBM and Oracle leading the charge.
Conclusion
In the fast-paced world of marketing and advertising it can often feel as though there aren't enough hours in the day.  Thankfully however, technology has never been so instrumental in helping businesses level up their productivity and achieve better outcomes in less time and at reduced cost.
Cubit Technology – Impactful IT Support and Management for London's Creative Sector
Nestled in the vibrant heart of London's bustling Central district, Cubit Technology IT proudly extends its comprehensive support, management, and consultancy services to empower creative sector businesses within the realms of marketing, design, and more. Our mission is to catalyze the growth of these innovative enterprises through the transformative potential of technology.
From cutting-edge IT management that eradicates downtime to personalized consultancy services, delivered with a warm London welcome, we stand as steadfast allies in helping creative businesses harness the boundless power of technology to propel their success. Our approach is adaptable and multidisciplinary, ensuring that creative souls not only survive but thrive in the dynamic landscape of on-premise, hybrid, cloud, PC, and Mac environments in the vibrant city of London.
Reach out to us today, and let us show you how we can empower your London-based business to flourish with technology as its driving force.