16 June 2023
Posted by:
Category:

Blogs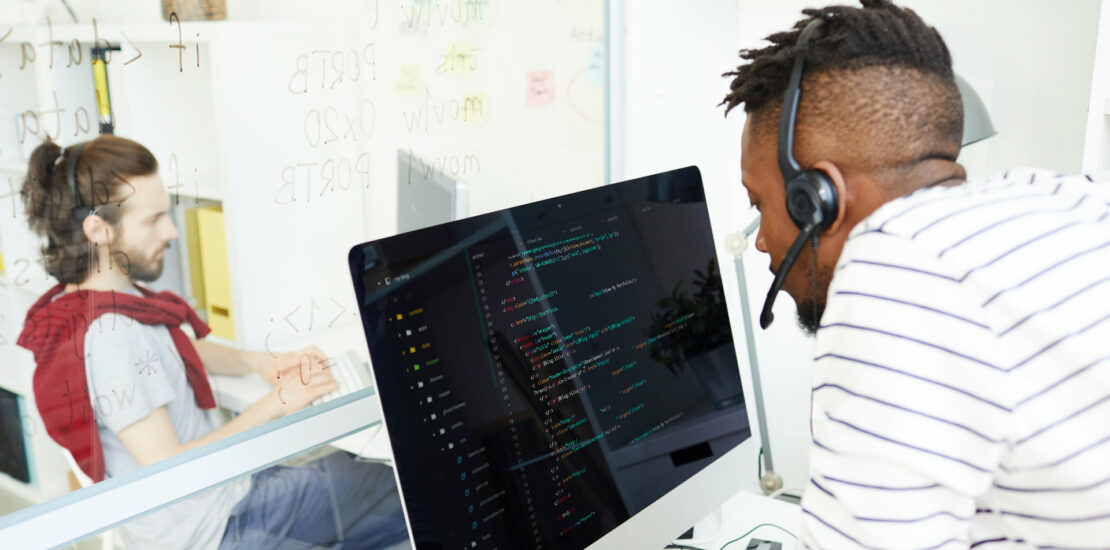 With the innovative pace of the marketing space continuing to gain speed, staying up-to-date with the latest industry trends is vital for success. As consumer behaviour, technology, and strategies evolve, marketing agencies must adapt and stay ahead of the curve to deliver campaigns that outshine the competition and create outcomes to shoot from the rooftops about!
In this article, we will explore seven strategies that marketing agencies can use to keep abreast of industry trends, ensuring they remain at the forefront of innovation and maintain their competitive edge.
Embrace Continuous Learning:
The first step to keeping abreast with industry trends is to foster a culture of continuous learning within the agency. Encourage employees to attend conferences, workshops, and webinars that are relevant to their areas of expertise. In highly opportune and creative hubs such as London, becoming active participants in trending industry networks offers a particularly promising opportunity.
Invest in training programs, courses and certifications that can take employees' skills and knowledge towards the cutting edge for the sectors that you are serving.
Baking continuous learning into the culture also adds the benefit of ensuring that new insights and ideas that can productively shake up the agency's processes and services are created and shared between all levels of the business. By embracing continuous learning, agencies can ensure that their teams are equipped with the latest insights and strategies to meet and exceed client demands.
Follow Industry Influencers and Thought Leaders
In the digital age, transformative insights and innovations are being shared in open networks online, compared to the slower and more gate-kept ways of sharing industry trends best practices in the past.
It's never been easier to access industry trends and insights through social media and online platforms. Encourage marketing professionals within the agency to follow influential figures and thought leaders in the marketing industry. LinkedIn, Twitter, and industry-specific blogs are excellent sources for curated content, thought-provoking articles, and expert opinions. By regularly consuming these resources, marketers can gain valuable insights and keep informed about emerging industry trends.
Join Professional Associations and Networks
Being a part of professional associations and networks is invaluable for marketing agencies. These organisations provide opportunities for networking, knowledge-sharing, and staying updated on industry trends. In the UK, some national networks and associations include Chartered Institute of Marketing (CIM) and the Market Research Society (MRS).
There are also more local marketing associations that offer access to industry-specific events, conferences, and workshops; in London, there is the London Marketing Association (LMA) and the London Creative & Digital Marketing Networking Group, amongst many others.
Engaging with like-minded professionals allows agencies to stay informed about the latest developments, exchange ideas, and to collaborate on innovative projects. Opportunities can also emerge in broader associations such as local Chambers of Commerce, where your agency can find more clients and opportunities via showcasing its expertise and building powerful relationships with other businesses.
Conduct Regular Competitive Analysis
Keeping an eye on competitors is crucial for any marketing agency. Regularly analyse and evaluate the marketing strategies and campaigns of competing agencies, including industry leaders. Monitor their social media presence, content marketing efforts, and advertising campaigns as they often set the industry trends.
By understanding what works for others, agencies can gain insights into emerging industry trends and identify areas for improvement. This analysis will help your agency to refine its own strategies, stand out from the competition, and provide clients with market-leading campaigns.
Leverage Data and Analytics
Data-driven marketing is the norm in today's landscape, and agencies will need to harness the power of data and analytics to stay ahead. Encourage your team to analyse campaign performance, consumer behaviour, and market trends as a dedicated part of your agency's processes, by using tools like Google Analytics, social media analytics, and CRM platforms that seamlessly integrate together.
By interpreting data insights, agencies can identify emerging industry trends, understand consumer preferences, and optimise their marketing efforts.
Foster Collaboration and Cross-Departmental Communication
Promoting collaboration and open communication within the agency is crucial for keeping up with industry trends at an organisational level. Just as how siloed departments in an organisation can lead to fragmented operational gaps and misalignments, siloed insights and ideas that emerge from following industry trends will risk not being realised to their full potential without seamless cross-departmental communications.
Setup incentivising practices and processes for cross-departmental collaboration to facilitate the regular exchange and cross-implementation of ideas and knowledge throughout the business.
For example, the creative team can regularly collaborate with the data analytics team to derive insights and develop data-driven creative strategies. Regular team meetings, brainstorming sessions, and internal knowledge-sharing platforms can foster an environment of innovation and ensure that everyone stays on the same page together, evolving the culture and practices in harmony with industry trends.
Engage in Thought Leadership
Positioning your agency as a thought leader not only builds credibility but also helps to bring your agency towards the dynamic forefront of emerging trends. Encourage team members to contribute articles, whitepapers, or blog posts on relevant industry topics. These activities can also be linked up with continuous learning processes within the agency.
Another way to cultivate thought leadership in your market, is to host webinars or speaking engagements that share deep insights and best practices. By actively participating in thought leadership activities, agencies can establish themselves as industry experts, attract new clients, and demonstrate their ability to adapt with the market at each turn.
Cubit Technology – Impactful IT Support and Management for London's Creative Sector
Nestled in the vibrant heart of London's bustling Central district, Cubit Technology IT proudly extends its comprehensive support, management, and consultancy services to empower creative sector businesses within the realms of marketing, design, and more. Our mission is to catalyze the growth of these innovative enterprises through the transformative potential of technology.
From cutting-edge IT management that eradicates downtime to personalized consultancy services, delivered with a warm London welcome, we stand as steadfast allies in helping creative businesses harness the boundless power of technology to propel their success. Our approach is adaptable and multidisciplinary, ensuring that creative souls not only survive but thrive in the dynamic landscape of on-premise, hybrid, cloud, PC, and Mac environments in the vibrant city of London.
Reach out to us today, and let us show you how we can empower your London-based business to flourish with technology as its driving force.