19 October 2023
Posted by:
Category:

Blogs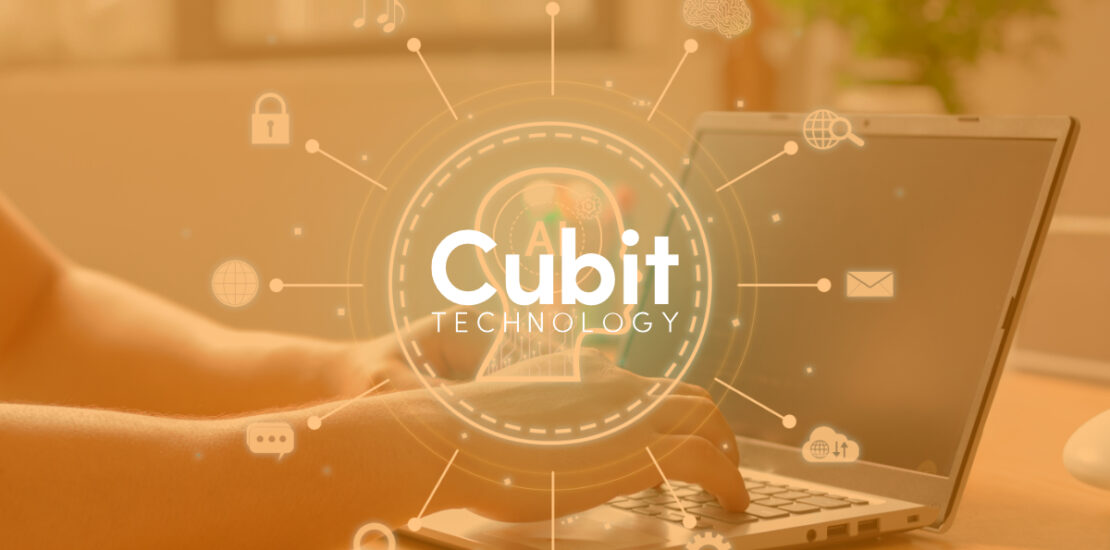 Maximize Your Agency's Proficiency with AI
Marketing and creative agencies are constantly vying for the spotlight, proving that they have what it takes to serve clients with marketing and creative projects that help them to stand out from their competition. One key way to do this, is through case studies, which is an area where AI can add value, enriching them and saving time in the process. Case studies help your agency to shine by highlighting your successes, expertise, and approach, supporting you in winning the trust of prospective clients and encouraging them to take the next step with your agency.  
In this blog, we outline how AI can add value to case study creation in your creative agency.  
The Significance of Case Studies
Before we dive into the role of AI in case studies, let's first understand why they matter. Case studies are essentially real-world evidence of your agency's abilities. They offer a tangible narrative of your achievements, providing potential clients with a clear picture of what you can accomplish for them. 
Case studies serve several essential purposes: 
Validation: They validate your expertise and track record. 
Inspiration: They inspire confidence in potential clients. 
Education: They educate prospects about your approach and solutions. 
Persuasion: They persuade prospects to choose your agency over competitors. 
Well-crafted case studies can be a powerful persuasive tool. With enough volume and variety, you will have a repertoire of materials that can be leveraged on your digital channels and accompany your proposals. Now let's explore how AI can enrich your case study creation efforts.  
AI-Powered Case Studies
AI technology in marketing brings a plethora of benefits to the world of case studies: 
1. Faster Case Study Writing 
Generating case studies can be time-consuming, especially when you need to create multiple studies for different clients. AI-powered tools can automate content generation, saving you considerable effort. These tools can transform raw data and statistics into a narrative with a structure, that can then be used to refine the case study into a stellar document.  
2. Visual Design Creation
A limited number of AI content tools such as designs.ai, are able to quickly create images and graphic templates that can enrich your case studies with a visually appealing and informative touch. These could be infographics and charts for example that help you to bring out the impact of the case study into clear view, making your case studies more engaging and memorable.  
For instance, you can use AI-powered tools to create before-and-after visuals showcasing how your agency's design work transformed a client's branding. Visual storytelling resonates deeply with clients and helps them visualise the potential results of working with your agency.
3. Refining the Content
Once the initial draft is finalised with human-input, AI can be used to check for errors as well as opportunities to improve the flow and clarity of the writing. In cases where the study has been created by a human only, this can be an efficient and valuable application of AI in this area.  
How to Create an AI-Enhanced Case Study
Now that you understand the benefits, here's a step-by-step guide to crafting an AI-enhanced case study: 
1. Gather the Information Together
Bring together the data that your AI content solution of choice will need to create a narrative. This should include numerical data and a linear narrative of the case study and how it unfolded (no need for it to be written perfectly!).  
This will serve as the basis for a detailed prompt that the AI can use to weave together a compelling and structured case study.  
2. AI Creates a Draft
Use the information you have collated to provide a prompt to the AI to produce a case study. The output can then be put into a document for formatting into an appealing design, alongside refinements ahead of the finalised case study. Take care to make the prompt detailed to ensure the case study draft fits your requirements precisely.  
3. Include graphics (optional)
As discussed, AI can be used to create graphic designs for your case study web pages and documents. Decide what you would like the graphic to include, use a software such as design.ai to generate an image or graphic template to work with, and edit it accordingly on the software or using another tool of your choice.  
4. Refine
You can now use the quickly generated materials as a base for finalising your case study materials; edit and refine the text to better reflect your brand and how the case study progressed, and design the layout of these elements accordingly.  
Once your text is drafted, you can get a final round of feedback from an AI tool to improve its flow and spot any small errors. And that's it, you now have a case study created with the help of AI!  
Conclusion
Creating quality case studies is an area where AI is now able to lend an effective helping hand to creative agencies across London and the wider UK. As AI continues to develop, like other areas, we see that AI will be able to add more and more value throughout the workflows of marketing and creative agencies. By getting started with applying AI sooner rather than later, your business can continually get the best from what it has to offer, while delivering exceptional creative value to clients where it matters most.  
Cubit Technology – Impactful IT Support and Management for London's Creative Sector
Nestled in the dynamic heart of Central London, Cubit Technology is your foremost destination for a wide range of IT solutions and support services. Located in the bustling city of London, our dedicated team specializes in providing IT support, management, and consultancy services designed specifically to empower businesses within London's creative sector, including those engaged in marketing, design, and related industries. Our goal is to facilitate your growth and success by harnessing the power of technology.
At Cubit Technology, we recognize the distinctiveness of each creative business, which is why we adopt a tailored and multi-disciplinary approach. We empower creatives to flourish in diverse IT environments, whether it be on-premises, hybrid, cloud-based, or across both PC and Mac setups. Contact us today and elevate your business to new heights within the bustling metropolis of London!