15 February 2017
Posted by:
Categories:

News, Technology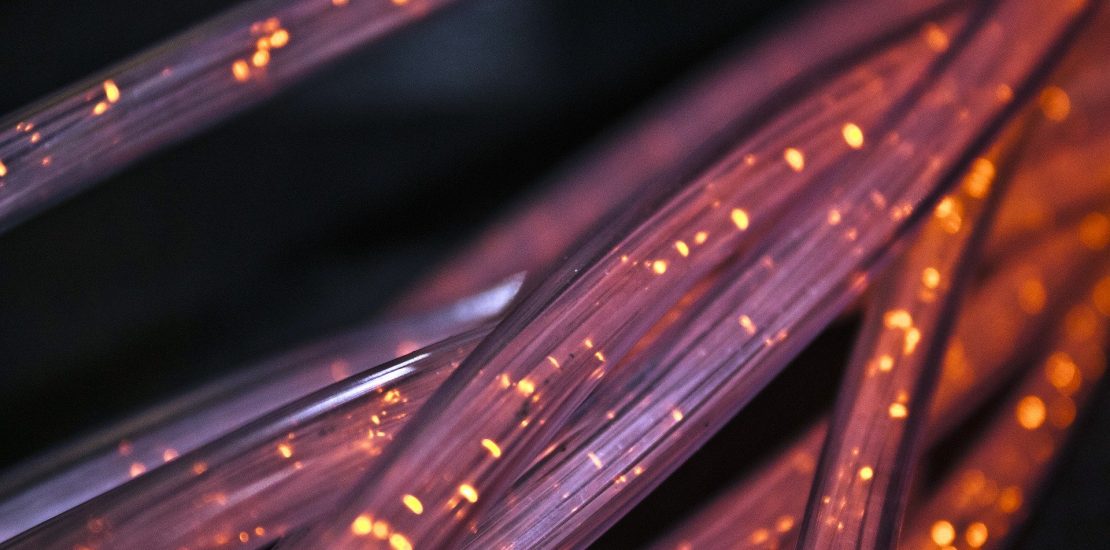 London is well paved to be a fibre city offering super speeds to both businesses and individuals alike through its up and coming infrastructure, with many businesses opting to invest in the different types of fibre connections available.
Fibre-to-the-building (FTTB), the fastest fibre connection possible of which replaces all copper cable from the telephone exchange to the premises with fibre optic wiring specialised for faster downstream and upstream connections has been growing most significantly.
With multiple projects within the capital now already rolled out or in the process of being rolled out to pave under the streets with the right networking infrastructure, London's impending high-tech and high-speed future are looking to be no more than a few years away.
Enhancing your businesses IT network with high-speed internet could not be more important in today's fast-paced business world, allowing you to get ahead of your competition and advance your production levels in the office whilst enabling the many other advantages that fibre optic connection brings.
One of these advantages is security, in a world where we're sending more personal and confidential information across to clients, colleagues and other businesses – as well as carrying out financial transactions online, ensuring this information is kept away from prying eyes is vital.
With old copper connections, incepting of copper cable through using an antenna is, unfortunately, possible, allowing the middleman to pick up on the electronic signals being sent back and forth. Fibre cabling, however, is dielectric and doesn't radiate energy, allowing you to quickly identify any compromised cables through the light emitted. With fibre optic cabling for your business' IT infrastructure, you'll be future proofing against advancements in communication technology for many years ahead whilst ensuring that the wire used will stay intact for far longer than would a copper cable.
With copper cables being very delicate, sustaining up to around 25 pounds of pressure, optic can withstand anywhere from 100 to 200 pounds of pressure – reducing the need to replace faulty and broken cables after renovating. Fibre optic also ensures that your broadband signal strength is maintained, even over a significant distance, unlike copper which sees signal degradation the further the user is away from the switch.
Businesses that need to tunnel wiring under the full span of their office flooring will happily receive a better and more efficient connection with fibre, over cable wiring.
The city of London is becoming more interconnected than ever before, with VoIP calls and video chats with customers and colleagues being more prevalent than ever, requiring a strong connection from the end user to remove any latency problems that might arise. Latency, which is a phrase used to describe the delay that can occur on the internet when processing data, can be eradicated when using a fibre optic connection. With a faster connection, you'll be able to say bye-bye to the buffer that has plagued latency problems that may arise during those vital calls, whilst also opening the possibility of improved collaboration between customer and colleague through video/audio chat online. You'll also leave the door open for exploring possibilities of 3D holograms and the like, that when released, will require a capable and fast connection. Not only is the city becoming more interconnected, but our offices are too.
With an ever-increasing number of internet-connected devices becoming commonplace, whether that's a tablet or your phone, the TV or your "tap" virtual assistant, the stress put onto your offices' internet will be huge and overwhelming. The gradual increase of data-heavy activity on your network as more devices are added is likely to cause a bottleneck, pulling the whole infrastructure down with it if you're left behind with the times. Luckily, with a fibre optic connection, you'll be able to withstand significant pressure and stay speedy online. With the advantages for fibre optic broadband mounting up, including the addition of huge business benefits, fibre truly is the way forward.
Whether your business is big on the internet or not, it's important to ensure the smooth running of your IT systems and to put the right structure and support in place to make the ultimate use of your work time. It's not a myth that more businesses than ever before see an active internet connection as a vital necessity for their day-to-day running.
To find out more about high speed fibre internet, contact cubit today to discuss.