16 June 2023
Posted by:
Category:

Blogs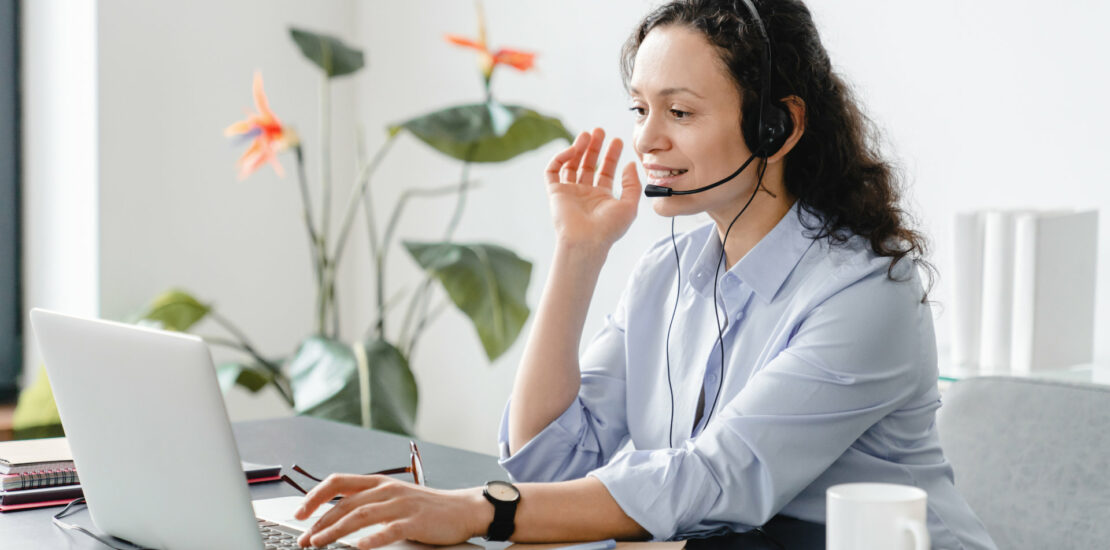 Introduction
Today's rapidly evolving digital landscape presents a vista of great opportunities and threats. For businesses, reliable, integrated and efficient IT support is crucial for the continued smooth and secure operation of their workplaces.
As organisations increasingly depend on technology for their day-to-day activities, a robust IT support system becomes essential to address technical issues, enhance productivity, and maintain a secure working environment. In this post, we explore the key components of IT support that are vital for modern workplaces. How many of these fundamentals does your business have covered?
Help Desk Support
A responsive and knowledgeable help desk is the cornerstone of quality IT support. A good help desk from an IT support provider, or MSP (Managed Services Provider), can provide on-call expertise with the ability to get to the root of technical issues by troubleshooting them and providing speedy and sustainable solutions. A good help desk provides benefits such as minimising obstacles such as downtime and unexpected errors, as well as assist with challenges and opportunities that effect daily operations and the strategic growth of the business.
Network Infrastructure
A reliable and secure network infrastructure is paramount for modern workplaces; it is not just a commercial requirement, it is also a legal one, with the important need to protect the privacy and data of consumers and clients.
IT support providers design, implement, and maintain robust networks that ensure uninterrupted connectivity. This includes managing routers, switches, firewalls, and wireless access points that are implemented in a way that optimises network performance and security throughout the business.
Hardware Support
Sometimes, solutions of a 'switch it off and on again' nature will not quite do the trick! For hardware support, an IT support provider can prove to be a vital partner to rely on.
IT support encompasses hardware maintenance, repairs, and upgrades. IT technicians can ensure that computers, laptops, printers, servers, and other devices are working efficiently and in harmony. They can conduct regular maintenance, diagnose hardware failures, and replace faulty components to support a smooth operational experience for their clients.
Software Support
Software has become the basis for effective working in the modern workplace and is now an indispensable ingredient for getting things done. In a digital workspace, software support is crucial for employees to utilise applications efficiently. IT support teams can assist with software installations, updates, patches, and licenses in a systematic and seamless way. Digitally, SaaS providers are offering this kind of support for their own software, whilst a knowledgeable IT support team can offer a holistic kind of support from their intimate understanding of the systems that the business is using and how they operate as an interconnected whole.
Data Security and Backup:
Have you ever experienced that dreadful feeling of losing access to the files that you have? Keeping data secure and backed up in a reliable way is a key pillar of IT support for a business to implement. It is pivotal to be able to retain access to your data, know how to retrieve it if anything goes wrong, and to restore it promptly.
IT support professionals can implement robust security measures such as firewalls, antivirus software, and encryption protocols to safeguard sensitive information. Regular backups are also performed to protect against data loss that are due to causes such as hardware failure, cyberattacks, or human error.
Cloud Services:
With the proliferation of smartphones and tablets in the workplace, IT support professionals can provide effective mobile device management services. This includes setting up and maintaining cloud infrastructure, monitoring its performance, managing access controls and permissions, and assisting employees with cloud-based applications when they need a hand.
Mobile Device Management (MDM):
With the proliferation of smartphones and tablets in the workplace, IT support must ensure effective mobile device management. This involves configuring devices to comply with company processes and security policies, managing mobile applications, and remotely wiping data in cases of loss or theft. It is also possible to rollout cross-device updates using an MDM solution.
Collaboration Tools
Modern workplaces rely on digital collaboration tools for a seamless communication and teamworking experience; these tools are essential for businesses that want to expand into remote working capabilities. IT support in this area facilitates the implementation and maintenance of tools like video conferencing, instant messaging, and project management platforms. They ensure these tools are integrated together and accessible to maximise productivity and easy collaboration.
IT Policies and Training
IT support teams are responsible for establishing IT policies and procedures, ensuring compliance with regulations and industry standards. It is important to conduct training sessions to educate employees about cybersecurity best practices, data handling, and proper technology usage so that colleagues remain aware of how to best utilise the business' IT systems in an efficient, secure and aligned way. Ongoing education is vital to keep employees updated and aware of potential risks.
In the digital era, IT support has become an indispensable component of modern workplaces. From providing help desk assistance to maintaining network infrastructure, ensuring hardware and software support, securing data, managing cloud services, and enabling effective collaboration, the role of IT support remains vast and crucial. By investing in comprehensive IT support systems, organisations can optimise productivity, enhance security, and ensure a seamless working environment in today's technology-driven workplaces.
Cubit Technology – Impactful IT Support and Management for London's Creative Sector
Nestled in the vibrant heart of London's bustling Central district, Cubit Technology IT proudly extends its comprehensive support, management, and consultancy services to empower creative sector businesses within the realms of marketing, design, and more. Our mission is to catalyze the growth of these innovative enterprises through the transformative potential of technology.
From cutting-edge IT management that eradicates downtime to personalized consultancy services, delivered with a warm London welcome, we stand as steadfast allies in helping creative businesses harness the boundless power of technology to propel their success. Our approach is adaptable and multidisciplinary, ensuring that creative souls not only survive but thrive in the dynamic landscape of on-premise, hybrid, cloud, PC, and Mac environments in the vibrant city of London.
Reach out to us today, and let us show you how we can empower your London-based business to flourish with technology as its driving force.