27 April 2023
Posted by:
Category:

Blogs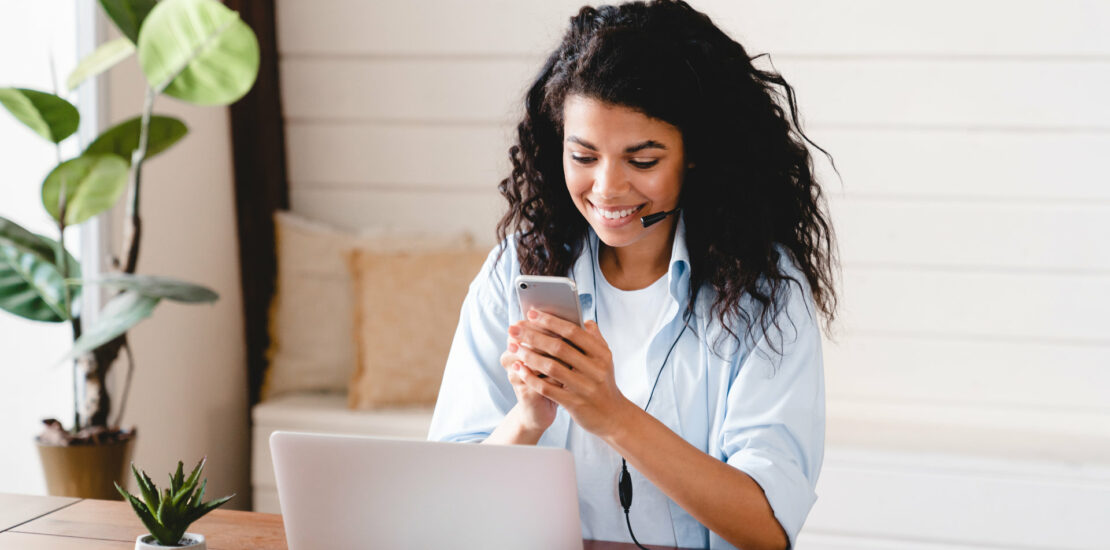 Consider these 5 factors before you choose your IT provider
In the UK, IT is one of the most heavily outsourced services, with over 60% of companies outsourcing some aspect of their IT needs to a third party.  From cost-efficient access to a broad range of technical skills to greater time to focus on value-adding activities like business development, outsourcing some or all your IT needs could carry substantial benefits, if, that is, you choose the right provider.
Selecting an IT support provider is a decision that could have long term implications for your business.  Choose well, and you'll have a committed partner who'll manage your IT diligently and help craft technical solutions that address your most challenging business problems.  Choose badly, and your business could be hamstrung by persistent technical issues and ill-fitting solutions that stand in the way of productivity and profitability.  By deliberating carefully over your options, you'll be more likely to select a provider who offers the right blend of experience and value for your business, but what factors should feature in the selection process?
Here at Cubit Technology, we've been helping creative sector organisations across London reach their potential through technology for almost 2 decades.  Covering everything from proactive support and managed cyber security to IT consultancy and business connectivity, we're a full suite IT provider with the technical know-how and experience to help your business thrive.  We'd love you to choose Cubit Technology as your next (or first) IT Support provider, but we know you'll want to review all your options first.  To help you make that critical decision, here's what we believe are the top 5 factors to consider when choosing an IT support provider.
Do They Understand Your Sector?
Choosing a provider with experience serving your industry can be highly beneficial, particularly if you want a provider that will assume extensive responsibility over the running of your IT.
With experience serving businesses similar in nature to yours they'll be better able to converse in the terminology of your industry, and they'll likely be familiar with the software and hardware you use. They'll also likely have a sound understanding of key industry challenges, and they should be well accustomed to the regulatory hurdles you face, and the implications these have for your IT.
So, what does all this mean in terms of the quality of service you'll receive?  An appreciation for the challenges and constraints common to businesses like yours will allow them to implement solutions more quickly and with greater confidence.  They'll be better placed to bring strategic value to your business and offer insights into the technology trends and leading solutions in your industry.
Does Their Pricing Represent Value for Money?
IT providers offer their services via a range of pricing structures.  This can make it difficult to perform a value comparison without careful consideration of the inclusions and exclusions of each plan, and how well each service meets the needs of your organisation.  So let's briefly consider some of the key pricing mechanisms used.
Pay-as-you-go pricing typically sees IT management and support services charged by the hour.  Some providers offer 'block hours' which essentially function like a multibuy – Buy 20 hours at a 10% discount for example.  An alternative to pay-as-you-go is pay-per-incident pricing, which sees a flat fee charged per incident.  While both of these pricing models can be alluring in terms of value – you only pay when you action a service – the reality can be support that varies widely in terms of technical aptitude and responsiveness.  In the case of pay-as-you-go particularly, the provider has no real incentive to resolve your issue with any urgency, which could leave your IT out-of-action far longer than it needs to be.
Managed service contracts operate differently.  Instead of the haphazard nature of pay-as-you-go, a managed service contract sees a fixed monthly fee charged for a pre-agreed set of IT management and support services.  This might include remote patch management, remote network monitoring, helpdesk support and managed security offerings such as threat detection/response and firewall protections.  With a managed service contract there is greater incentive for the provider to keep you happy and resolve issues in a timely manner.  They'll also typically be more willing to work with you in an advisory capacity to help steer your IT towards outcomes that better support your business objectives.
Do They Provide Bespoke Solutions and Services?
In order to gain maximum value from an IT partnership you want a provider that's willing to break the mould both in terms of how they offer their services and the solutions they'll develop with you.
Firstly, if you are successfully managing certain IT functions in-house question a provider's willingness to tailor their offering accordingly.  This shared responsibility arrangement is often referred to as 'IT co-management,' a practice that indicates a provider that's amenable to the needs of their clients.
Then, examine each provider's inclination towards tailored solutions and IT strategy.  Every IT provider has a set of core competencies, but these should be applied flexibly in response to the business problems you face, rather than as a set of rigid, one-size-fits-all solutions.  Terms like 'IT Strategy,' 'strategic guidance,' 'IT plan,' and 'IT roadmap' are encouraging signs of a provider that will help you develop your IT purposefully and thoughtfully, to address your most pressing business problems.
Do They Prioritise Data Security?
With cyber-crime on the rise and the legal mandate of UK GDPR and omnipresent concern, it's incumbent on all businesses to take every reasonable step to safeguard the data they hold and process.  An IT provider that doesn't take data security seriously, quite frankly, isn't worthy of consideration.
Look for a comprehensive range of managed security services designed to provide multi-layered security across all key vulnerabilities.  This should (at very least) include Firewall protections to defend your network's edge, managed antivirus to counter threats that emerge on endpoint devices, remote patch management to address software vulnerabilities, email protection tools to defend against email-borne threats and a managed data backup service to aid your business continuity and disaster recovery objectives.
Once you've established that a provider has the security capabilities necessary to rigorously protect your infrastructure, consider their internal cybersecurity credentials.  Cyber Essentials certification or certification against the ISO27001 standard indicates a firm commitment to data security best practice and reduces the chances of a provider being used as an 'attack intermediary' by cybercriminals.
Will They Commit to Providing a High-Quality Service?
While many IT providers make bold promises on their websites, not all are prepared to back these up in the form of extensive contractual commitments.  Service Level Agreements are very common in the world of IT, but they vary in their quality and scope, with vague language and a lack of specificity when it comes to performance metrics all too common.
Choose a provider that's willing to set out a detailed SLA that sets out precise service level expectations covering every key performance element, including response times, resolution times, uptime and operating hours.  This document should also feature details pertaining to the escalation procedure that should be undertaken if performance commitments are not met, including any compensation mechanisms if these are available.  The SLA should also require the provider to supply regular service performance reports in the interests of transparency, and to ensure you're able to evaluate service quality against the pre-agreed standard.
Conclusion
Choosing an IT provider in what can seem a crowded marketplace is never easy.  However, by taking time and doing your homework you'll ensure you embark on a partnership that adds value to your business and stands the test of time.
Cubit Technology – Impactful IT Support and Management for London's Creative Sector
Nestled in the vibrant heart of London's bustling Central district, Cubit Technology IT proudly extends its comprehensive support, management, and consultancy services to empower creative sector businesses within the realms of marketing, design, and more. Our mission is to catalyze the growth of these innovative enterprises through the transformative potential of technology.
From cutting-edge IT management that eradicates downtime to personalized consultancy services, delivered with a warm London welcome, we stand as steadfast allies in helping creative businesses harness the boundless power of technology to propel their success. Our approach is adaptable and multidisciplinary, ensuring that creative souls not only survive but thrive in the dynamic landscape of on-premise, hybrid, cloud, PC, and Mac environments in the vibrant city of London.
Reach out to us today, and let us show you how we can empower your London-based business to flourish with technology as its driving force.