15 November 2019
Posted by:
Category:

Cyber Security For London Based Businesses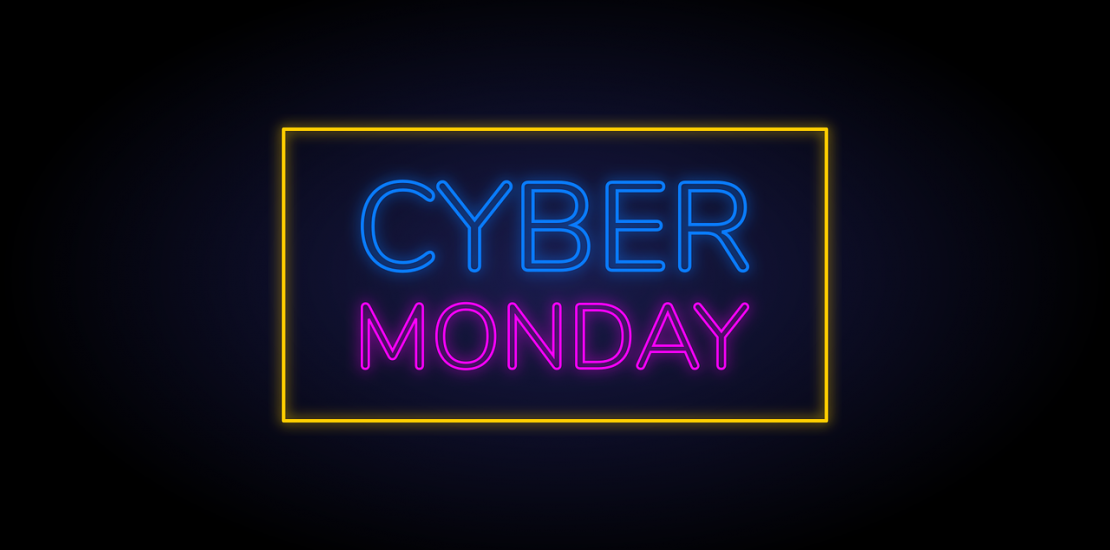 10 Cyber Monday security tips for safe online shopping
With Black Friday and Cyber Monday looming, your email inbox is already filling up with enticing deals. Most likely mixed with these tempting offers will be a few malicious emails. Almost 91% of all phishing attempts start with an email. Cyber criminals will have laid out their web of malicious emails, spoofed websites and social engineering scams in order to swindle bargain hunters into clicking on links and revealing their personal details.
To help you stay safe and secure this Cyber Monday, it's important to know the warning signs. Here's are some tips to keep you safe while shopping online:
1. Verify the email deals
Is it too good to be true?  Then it probably is. Cyber Monday features a lot of great and legitimate deals by trusted retailers. Yet cyber criminals will be taking advantage with phishing emails of fake deals designed to get you to click on a malicious link. They may appear to link to legitimate shopping sites, but double check the URL or go directly to the website instead of using the link in an email.
2. Shop from a secure device
Make sure your computer, mobile or tablet is protected with the latest security software.  Keep your device's operating system and all of its apps up to date with the latest software versions.
3. Make sure it's a secure site
Your data can be at risk during an online shopping experience. Before you enter your personal and credit card details, always look for "https' in the web address and the lock icon when you go to checkout. This will ensure that whatever information you share with the site will be encrypted and handled securely.
4. Don't search on Google
Searching for the best deals on Google or deal sites could land you on a dodgy link. Deal sites usually aggregate or 'scrape' the internet for the best products and prices without verifying its validity. Cyber criminals know this and set up sites and search results with malicious or deceptive links. It's always best to run a search on well known retailer sites rather than on Google.
5. Mix up or use unique passwords
It's a pain to remember so many website passwords, but don't take the shortcut. If your password is stolen, cyber criminals will be able to quickly hack into your other accounts. Remember to use passwords that contain a mix of upper and lower case characters, numbers, punctuation and symbols. Better yet, use a password manager to create and manage unique ones.
6. Don't use your debit card online
Don't shop online with the debit card tied directly to your bank account, as you've got far less protection against fraud and your entire bank account is at risk. Stick to credit cards which put a level of protection between you and the shopping site. If the site does get hacked, you can easily cancel it. Or better yet, use a Paypal account that's linked to a credit card.
7. Review credit card and bank statements regularly
Cyber criminals don't gain access to your details strictly through malicious online activity. There are increasing numbers of cases where malware has also infected credit card readers in stores. Check your statements regularly and if a transaction doesn't match your purchases, your account may have been compromised. Contact your bank and cancel your cards as soon as possible.
8. Use a trusted Retailer app not a web browser
If you're shopping from a tablet or smartphone, use a trusted retailer's app, not a web browser or a deal app. Retailers have more control over their own apps than they do over mobile browsers. Using a retailer app directly will help you avoid fake or copycat shopping and deal apps that appear to be legit but really want to infect your devices and steal your personal data.
9. Avoid using public Wi-Fi to shop
If you're planning to do some online shopping while having a coffee at the café, your personal information is at risk. By logging into the free public wi-fi and entering your personal or payment details, usernames and passwords, a cyber criminal can easily steal your data. Do yourself a favour and wait until you get home to shop on a secure connection.
10. Watch out for social media scams
Cyber criminals are using fake or compromised social media accounts (especially Facebook) in order to post links to deals, offers and freebies that don't actually exist. These social media 'fakeouts' can drop links on the walls of open groups or ask you to share something on Facebook in order to get a freebie. Remember, if something sounds too good to be true, it usually is.
Keep safe this holiday seen, and holiday shopping!