10 June 2022
Posted by:
Categories:

IT Support, News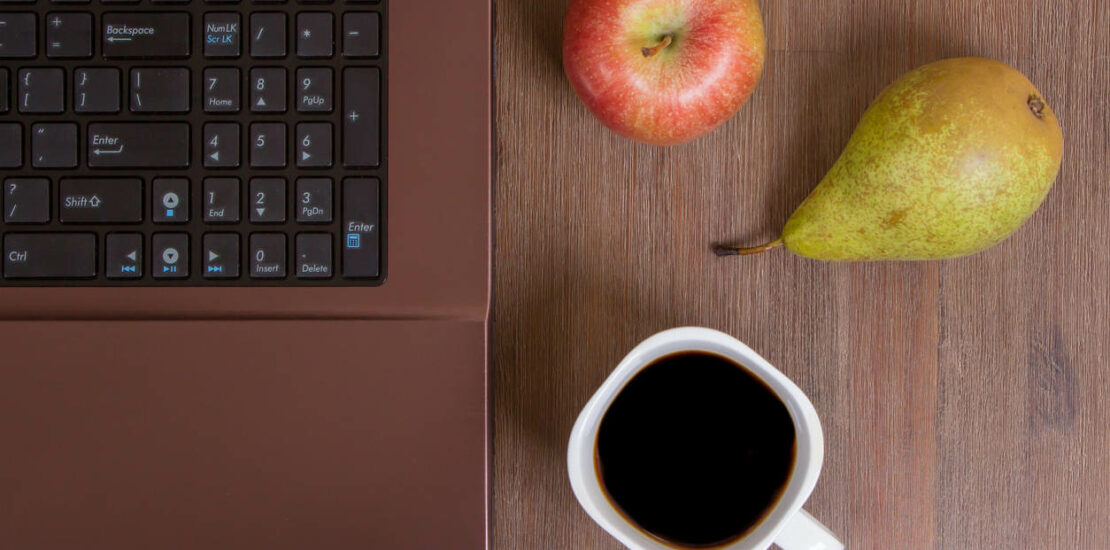 Mixing Apples and Pears – Balancing the support demands of PC and Mac users in the workplace
I read an interesting article in the press recently, suggesting that Macs now make up almost a quarter of all connected devices in the workplace. That's a statistic that might surprise many, as in the minds of a lot of businesses and IT support providers, Microsoft is still omnipotent.
At Cubit, we've seen the growth of the business Mac for quite some time now. In fact, for many of our clients, the ratio of Macs versus Windows OS PCs is nearer to 50:50.
What we have increasingly seen though, is that Macs have expanded their presence beyond the desks of creative teams, and are now even embraced by sales teams, CEOs, even accountants!
In the past we've met business owners with quite polarised views of Mac vs Windows, ready to defend their operating system of choice to the death, while disparaging the other. And in some cases, this entrenched view that they had to make a binary choice between one or the other, has been reinforced by their IT support team.  After all, who wants to support two different systems that 'aren't aligned'?
The majority of our clients are operating at least some form of Mac / Windows PC mix, so we think it's time to dispel some myths (and perhaps underline a few truths too)
Firstly, let's just acknowledge that the platforms are different, and therefore do need a different approach to support: Apple takes a different approach to device management and updates than Microsoft, which can catch users and admins out if unprepared. This also applies to integrations with some shared platforms (E.g., Email Exchange servers, and SharePoint can still require additional work/setup). Inevitably, that is going to require some different workflows and administration in terms of onboarding new devices to your business systems, as well as further needs for ongoing support.
But that needn't be a dealbreaker: If you know what to expect, plan appropriately and have the appropriate skills and experience on hand. Including Macs in your ecosystem needn't be more painful than, say, maintaining two different offices.
Embrace diversity!
Companies often fall over when attempting to mix both Mac and Windows PC's in the same environment, especially when ignoring the fundamental differences between the two. If you simply expect one to behave like the other, you're likely to be disappointed.
Neither a Windows OS PC, nor a Mac will operate to the best of their technical capabilities, if they are shoehorned into a system that isn't designed to accommodate them. At best, functionality is likely to be compromised, and at worst, it'll be a constant source of headache as "workarounds" come unstuck.
In truth, the differences between MacOS and Windows are likely the very reason you have different machines in the workplace, so forcing them to behave like each other is surely missing the point. An experienced IT manager or support provider should appreciate this and be able to provide solutions, that enable users to get the best out of their own machine.
However, that does mean additional work from a support perspective – something that you should be aware of. Macs are going to need a separate schedule for updates and maintenance, which might otherwise be administered to Windows operating PCs via group policy and application deployment software. They are likely to need more initial setup to behave efficiently on the office network, especially alongside other network devices. But none of these should be a fundamental obstacle. Trained Apple-qualified technicians, who are dealing with both Macs and Windows PCs daily, should be able to take these differences in their stride. They will know intimately, the points on a network, or during a software install; where Macs and PCs need different treatment, and what the right treatment is for each. They should also be able to advise you in advance of any costly investment, of any roadblocks you're likely to encounter, should a proposed solution not support both operating systems
If you're having issues getting your PCs and Macs to work together or are finding your current support provider is neglecting your Mac users' needs, do get in touch using the details below. With hundreds, if not thousands of Macs currently supported across our clients, our team really can help.