30 November 2017
Posted by:
Category:

IT Support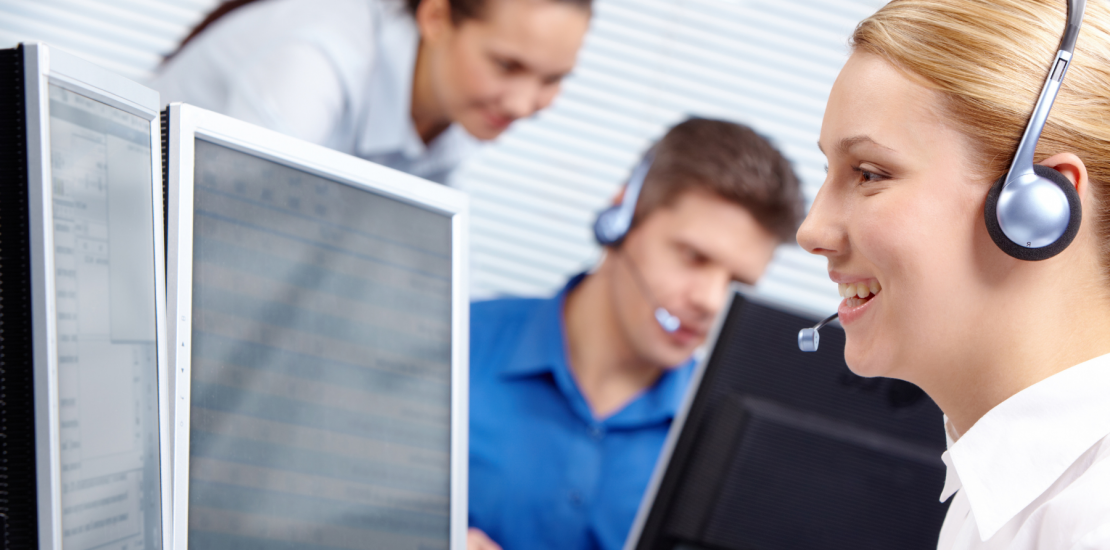 Why Help Desk Support Is The Future Of Business
Helpdesk support has been tainted with a negative image since its creation, with many associating it with long wait times, inexperienced and inadequate responses and a frustrating reality in which you're painstakingly moved from person to person. It doesn't have to be that way and truly – the end of bad helpdesk support is in sight.
We currently live in a fast paced technological world, one that increasingly needs technological support in assisting us with our latest software and hardware as well as the latest operating systems.
When we need help, we want it on-demand as we request it and no later.
Living in such a globalised world as today, helpdesk support offered can come through many different avenues – whether from an agency hundreds of miles away with no vicinity to your premises, that would require you to take a few hour flight to or by someone down the road that is able to pop in to fix any dilemmas before it escalates to a level like none other. Either way, helpdesk support plays a major role and one that will only increase as the world continues its advancement.
One major reason as to why help desk support is the future of business can be correlated to the increase in connectivity our devices are to be to the internet. From our laptops to our computers to now our coffee machines, fridges and personal tap assistants, this mesh of tech devices all leading one following device – the router, will require a hands-on approach in keeping networks up and running as all the devices communicate with each other.
The like of having a technician on hand specialised in networking may not be feasible for organisations of all shapes and sizes, thus utilising a help desk technician could be the best point of action. As more and more specialised sectors of technology pop up, an all encompassing helpdesk support agency that can afford to have technicians of many traits would be key. Helpdesk support too enables the balance of workload to be spread out among many workers, rather than one individual being swamped.
As we are utilising more and more technology, we may just encounter more problems that will have to be dealt with. When using outsourced helpdesk support, an organisation could potentially see multiple staffers work on their problems than would be the case if the company instead had one in-house staff member juggling all of the tasks ahead of them. This is also a significant advantage for those unexpected occasions, such as a cyber attack, electrical surge or an infrastructure failure that may require assistance from multiple technicians.
Unlike in-house technicians, outsourced IT support agencies will also have a competitive advantage in keeping up with the latest advancements in tech enabling them to use the very latest devices and infrastructure available for any task ahead of them. Bigger organisations will have the funding to keep and maintain a backload of spare parts as they'll be dealing with many other signed-up clients, resulting in the necessity of what would've been your in-house technician forking out for various spare parts that they might've needed and waiting for them to be delivered now being a thing of the past.
Another reason that help desk support is likely to thrive and excel to levels like none other can be correlated to the combination between the increase in start-ups and the ever-connected world of a pay-as-you-go society. With more people than ever before starting their own business, as the ease of doing so becomes ever so more convenient, many are likely to implement a help desk support approach over an expensive and pricey in-house IT strategy. Such approach will reduce the need for paying an IT technician, enabling you to utilise such money on the advancement of your company. Help desks also bring friendly well-trained support at the click of a button ensuring you'll never be left waiting for assistance and with some help desk support even offering extended hours support, you'll always have someone there that will be happy to help.
With the rewards to be redeemed through using an outsourced help desk, it's a chess move that will approve the efficiency of your workplace and bring in a whole host of competitive advantages for your company against those others in your industry. Whether you're a marketing, design or PR company – outsourcing your help desk support to someone who can pick up the phone and solve your problems at an instant will be key to furthering productivity.
To find out more about help desk support, contact us to have a chat.