25 May 2023
Posted by:
Category:

Blogs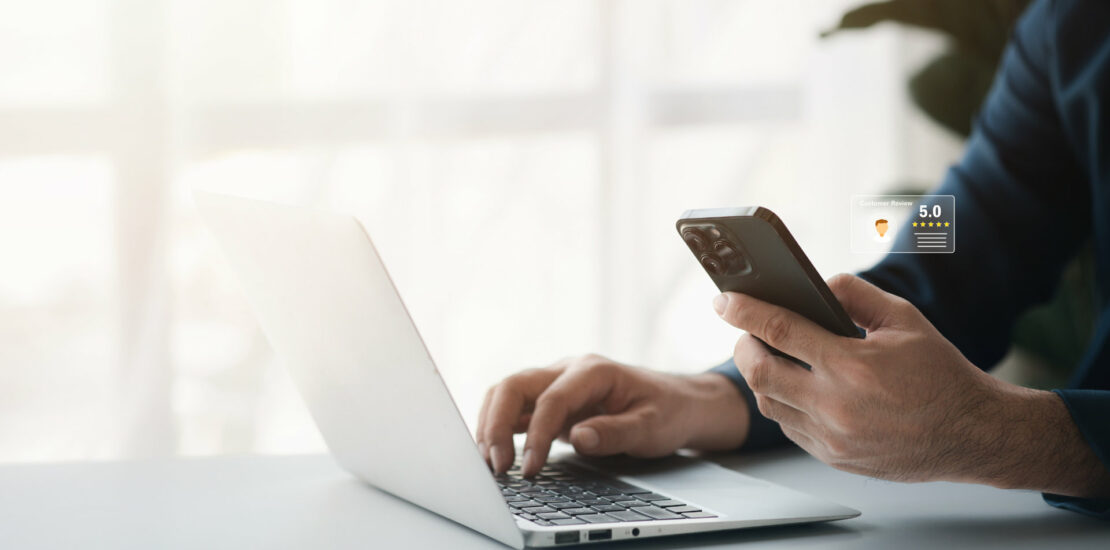 In the competitive world of creative industries, maintaining strong client relationships is essential for long-term success. While acquiring new clients is important, it's equally crucial to focus on client retention. Happy and loyal clients not only provide a stable revenue stream but also serve as brand advocates, bringing in new business through referrals. Here at Cubit Technology, we have been working closely with marketing, PR and creative agencies for 18 years. This means that we pride ourselves on being able to deliver exceptional, tailored services for these unique and ever-changing companies based in London.
In this blog post, we will explore some successful strategies and tips for keeping your imaginative, creative client's content and devoted.
Clear communication
Transparent, clear communication is the foundation between any successful client relationship. It Is important to ensure that you have established clear channels of communication, listen actively to your clients and respond promptly to their inquiries. This enables you to have a reliable, trustworthy relationship, leading to them feeling eager to return to your services and therefore you will keep client retention. You can also regularly update them on project progress, seek their feedback and address any concerns they may have.
By maintaining open lines of communication, you can ensure that both parties are on the same page, leading to smoother collaboration and increased client retention and satisfaction. You have to remember, the customer is always right and they are the people who you need to keep happy so that they will come back again.
Understand Your Clients' Goals
Understanding your clients' aims and objectives is essential to delivering outstanding service and getting higher levels of client retention. Learn about their company, the people they are trying to reach and the difficulties facing this industry. You can tailor your creative effort to their particular needs and preferences by comprehending their point of view. This not only shows how dedicated you are to their success, but it also enables you to create solutions that really resonate to their target market.
Set Realistic Expectations
Managing client expectations is vital to avoid disappointments and build trust. Its best to be honest about what can be achieved within the given timeframe and budget. You should clearly define project scopes and timelines at the beginning to ensure that both parties have a shared understanding of the project's limitations. By setting realistic expectations, you minimise the risk of misunderstandings and adopt a sense of trust and reliability with your clients.
It's recommended to remain consistently honest as clients rely on your services and will appreciate your authenticity. This leads to mutual respect being built, developing a stronger, better relationship over time.
Deliver High-Quality Work
Consistently delivering high-quality work is key to client retention and satisfaction. Always strive for excellence in every project you undertake. You should pay attention to detail, meet deadlines and go the extra mile to exceed client expectations. Quality work not only showcases your expertise and professionalism but also reinforces the perception that your clients have made the right choice by partnering with you.
Provide Exceptional Customer Service
Exceptional customer service is an extremely powerful tool for client retention. You must aim to treat your clients with respect, empathy and professionalism at all times. Be responsive, proactive, and attentive to their needs. It also helps if you can address any issues or concerns promptly and efficiently, this way they avoid disappointment. By demonstrating a genuine commitment to their satisfaction, you can build long-lasting relationships built on trust and loyalty.
Personalise Your Approach
Every client is unique, and taking a personalised approach can make a significant difference in client retention and satisfaction, especially with creative agencies. It's essential to understand your clients' preferences, communication styles and preferred modes of collaboration. This means that you should tailor your interactions and creative solutions to their individual requirements as not everyone will respond the same. By making your clients feel understood and valued, you strengthen your relationship and differentiate yourself from the competition as clients like to be seen and heard by companies.
Offer Value-Added Services
One way to keep client retention is to go beyond the basic scope of work and offer value-added services that enhance your clients' experience. This could include providing strategic insights, suggesting innovative ideas, or offering additional resources to support their goals. By going the extra mile, you demonstrate your commitment to their success and position yourself as a trusted partner rather than just a service provider. This reinforces the idea that you want to keep a strong, trustworthy relationship.
Conclusion
To conclude, client retention is a vital aspect of keeping creative clients happy. By implementing these tips, you can enhance client satisfaction, foster loyalty and create long-term partnerships. Remember – happy, untroubled and loyal clients not only contribute to your bottom line but can also become your most powerful brand advocates, attracting new business through positive referrals. This means that you should invest in building strong client relationships and you'll be well on your way to sustained success.
Cubit Technology – Impactful IT Support and Management for London's Creative Sector
Nestled in the vibrant heart of London's bustling Central district, Cubit Technology IT proudly extends its comprehensive support, management, and consultancy services to empower creative sector businesses within the realms of marketing, design, and more. Our mission is to catalyze the growth of these innovative enterprises through the transformative potential of technology.
From cutting-edge IT management that eradicates downtime to personalized consultancy services, delivered with a warm London welcome, we stand as steadfast allies in helping creative businesses harness the boundless power of technology to propel their success. Our approach is adaptable and multidisciplinary, ensuring that creative souls not only survive but thrive in the dynamic landscape of on-premise, hybrid, cloud, PC, and Mac environments in the vibrant city of London.
Reach out to us today, and let us show you how we can empower your London-based business to flourish with technology as its driving force.