10 September 2023
Posted by:
Category:

Blogs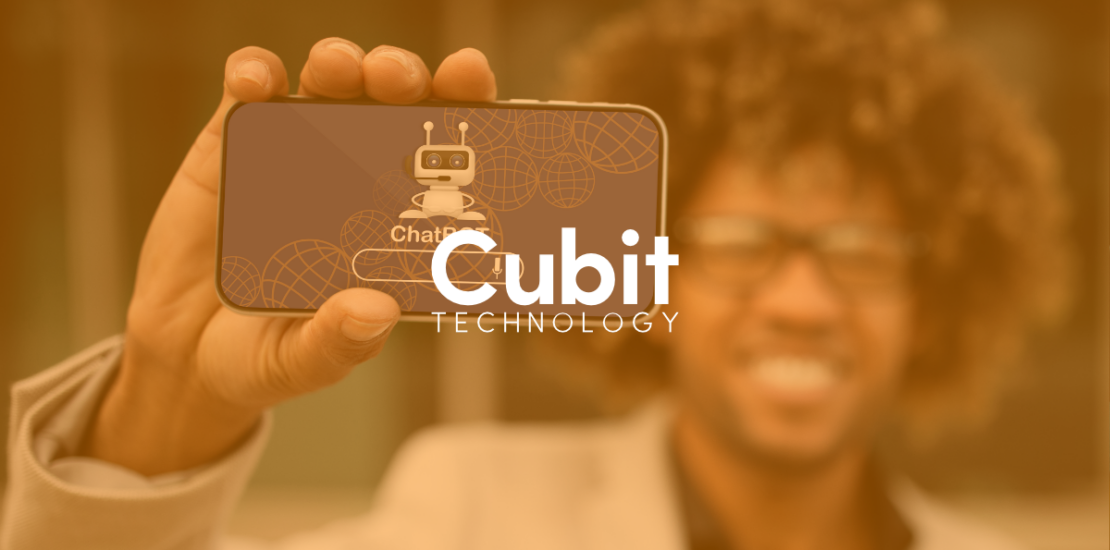 In recent years, AI-enabled chatbots have become increasingly sophisticated tools for engaging customers, collecting information and providing customer service. These tools can provide strategic value that enhance user experiences and drive conversions, making them a valuable tool for marketing agencies to lean on.  
In this final article in our AI-series for creative agencies, we'll delve into how AI-enabled chatbots are transforming customer support and engagement for marketing agencies, and how you can harness their power to deliver exceptional results for your clients.  
The Rise of AI-Enabled Chatbots
In recent years customers have become increasingly used to getting what they need instantaneously, while also needing genuine personalisation to give them true value. As ChatBots have evolved over time with an increasingly soft and flexible intelligence, they have become more than lines of code – many tools on the market use a blend of AI, natural language processes and automation to interact with humans, and to understand the context of the interaction.  
For example, many Chatbots can now interpret questions and requests, reference to customer data and previous interactions via CRM integrations, and can even guide users on a personalised customer journey, bringing conversions without human intervention. They may not 'ring the bell', but chatbots can be powerful customer assistants and salespeople, when used effectively!  
Elevating User Experiences
User experience is at the heart of every successful marketing campaign. When customers interact with a brand, they seek quick and relevant responses to their queries. AI-enabled chatbots excel in delivering just that. These bots are available 24/7, supporting customer support teams and filling in gaps in coverage.  
Imagine a potential customer visiting a client's website late at night, pondering whether to make a purchase. A well-designed chatbot can instantly engage the visitor, answer product-related questions, and even guide them through the checkout process. The result? A positive user experience that boosts the likelihood of conversion. 
Personalised Interactions and Conversions at Scale
A great feature of AI chatbots is their ability to provide personalised interactions on a massive scale. These bots can analyse user data and behaviour, tailoring responses and recommendations based on individual preferences. For marketing agencies, this level of personalisation is a game-changer. It allows you to offer highly targeted and relevant recommendations to your clients' customers, enhancing engagement and fostering brand loyalty.  
For marketers, driving conversions and nurturing relationships serves as the north star of success. AI-enabled chatbots play a pivotal role in driving conversions by offering instant assistance to potential customers. These bots can guide users through the decision-making process, providing product information, pricing details, and can even be programmed to offer exclusive deals based on triggers.  
Consider a scenario where a user is browsing a client's website for a specific product. The chatbot can proactively offer information about the product's features, benefits, and how it compares to alternatives. By addressing potential roadblocks and offering timely assistance, the chatbot can be the tipping point that nudges users towards making a purchase. 
Integrating Chatbots with Marketing Campaigns
AI-enabled chatbots aren't just standalone tools; they can integrate with your marketing campaigns to amplify their impact. By strategically placing chatbots on your client's website or social media channels, you create a dynamic and interactive touchpoint for customers to engage with the brand about its latest campaigns and offerings.  
For instance, during a product launch campaign, a chatbot can provide real-time updates, answer FAQs, and gather user feedback – all while adding a layer of excitement and engagement to the campaign!  
AI-Enabled Chatbot Success Stories
Marketing agencies often work with a variety of clients across different industries. In most cases, chatbots can be used to complement marketing campaigns, drive conversions and enhance brand reputations. Here are a few examples from widely differing industries: 
Sephora
The cosmetics retailer implemented an AI-powered chatbot that helps users to find the perfect makeup products based on their preferences. The chatbot's personalised recommendations have led to increased user engagement and higher conversion rates for the company with its smart and responsive features. 
AmTrak
Amtrak, is a railroad service provider for travelling passengers. They have applied AI chatbots that work on their website and app, by interacting with their customers to assist them with organising their travel and booking their tickets. By creating an easy and conversational travel experience, the brand has strengthened relationships with its customers while offering an improved service. 
Pizza Hut
With a chatbot that accepts orders, Pizza Hut has streamlined the customer experience by allowing users to place and customise their orders directly through messaging platforms. With a speedier and more convenient way to order, customers are more likely to convert and enjoy an easier ordering experience.  
Implementing AI-Enabled Chatbots for Success in your Marketing Agency 
To harness the power of AI-enabled chatbots for your agency and its clients, you can follow these five key steps: 
Define Your Goals:

Determine the specific objectives you want to achieve with the chatbot, whether it's enhancing customer support, driving conversions, or boosting engagement.

 
Select the Right Platform

: Choose a chatbot platform that aligns with your agency's needs and your clients' requirements. Popular options include Drift, Intercom, and Zendesk.

 
Design Conversational Flows

: Craft engaging and user-friendly conversational flows that smoothly guide users towards desired outcomes, whether it's making a purchase or signing up for a newsletter.

 
Integrate Data

: Ensure that the chatbot seamlessly integrates with your clients' CRM systems and other data sources to provide personalised recommendations and to record your outcomes. 

 
Continuous Improvement:

Regularly analyse chatbot interactions and performance data to identify key areas for improvement, as well as update it to reflect new offerings and campaigns. 

 
Conclusion: Elevating Customer Support and Engagement with AI-Enabled Chatbots
In the fast-paced world of marketing, where customer engagement is paramount, AI-enabled chatbots are a powerful tool that marketing and creative agencies can leverage to provide exceptional user experiences and drive conversions.  
By incorporating these intelligent bots into your strategies, you will not only enhance user experiences, but also position your agency closer to the leading edge for using marketing technologies that drive exceptional outcomes for your clients.  
Cubit Technology – Impactful IT Support and Management for London's Creative Sector
Nestled in the vibrant heart of London's bustling Central district, Cubit Technology IT proudly extends its comprehensive support, management, and consultancy services to empower creative sector businesses within the realms of marketing, design, and more. Our mission is to catalyze the growth of these innovative enterprises through the transformative potential of technology.
From cutting-edge IT management that eradicates downtime to personalized consultancy services, delivered with a warm London welcome, we stand as steadfast allies in helping creative businesses harness the boundless power of technology to propel their success. Our approach is adaptable and multidisciplinary, ensuring that creative souls not only survive but thrive in the dynamic landscape of on-premise, hybrid, cloud, PC, and Mac environments in the vibrant city of London.
Reach out to us today, and let us show you how we can empower your London-based business to flourish with technology as its driving force.