27 April 2023
Posted by:
Category:

Blogs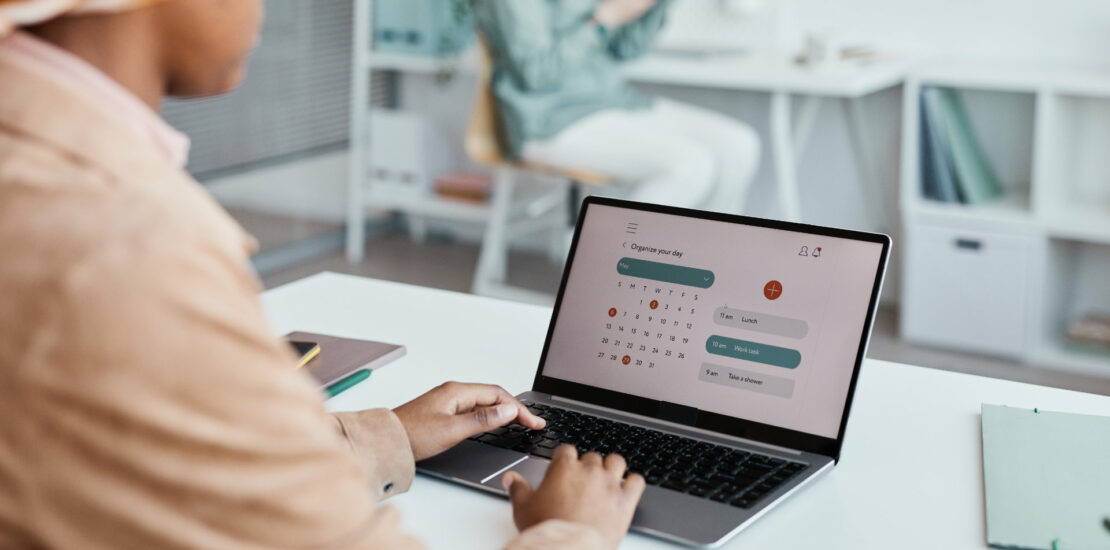 The old adage 'time is money' rings true for all businesses, but it resonates particularly well with creative agencies.  Whether you offer marketing, advertising, branding, design or PR services, time is your main billable commodity. Each billable hour contributes to your bottom line, so you want to ensure your team spend as much time as possible on the value-adding, chargeable tasks that contribute to the profitability and long-term success of your business.
Unfortunately, many agencies spend countless hours on activities that add little value, with data from HubSpot revealing that the average marketing agency devotes 16 hours per week to routine tasks.  Other hindrances like unstructured workflows and poor time optimisation can lead to reduced workplace efficiency, further diminishing the value of an average work hour.
So what can you do to minimise those wasted hours and get more done each working day?  You'll have come across countless articles that prescribe regular short breaks, minimising distractions and setting goals. Instead, we'll focus on the technology you can exploit to make your agency run like a Swiss watch.  Here are 5 tools you can use for better time management in your creative agency.
Workflow Management Tools
Indispensable and well-publicised, workflow management tools are must-haves for any business that manages complex projects.   With the ability to assign tasks, set deadlines and track task progression, these intuitive platforms keep everyone reading from the same page and ensure no job gets overlooked.
In a marketplace replete with options, choosing the right workflow management tool for your business can seem a daunting task.  Fortunately, finding a service to suit your workflow needn't be a challenge, as leading providers like Monday.com, Click Up, Asana and Basecamp have designed their solutions suit the needs of multiple business departments and industries, including marketing, design, and other creative sectors.
If you're currently a Microsoft 365 customer, you might want to consider the Microsoft-native solutions available to you before looking elsewhere.  Microsoft 'Planner' and 'To Do' offer seamless integration with the rest of Microsoft 365 – particularly Outlook and Teams – providing an intuitive workflow management experience that syncs with you tools your team already use.  If you require more sophisticated capabilities than the mainstream tools, then Microsoft Project could be worth exploring.  This powerful platform offers resource allocation, budget mapping, granular progress tracking and the ability to configure task dependencies, ideal for managing complex projects that demand forensic management.
Time-Tracking Software
In each and every project you undertake, it's important to keep an eye on the expenditure of your most precious asset: time.  Spend more time than you've allocated to a task or project and your margins will suffer. Spend too little time and your clients may feel short-changed if the end product doesn't meet their expectations.
Thankfully, time-tracking software from the likes of Harvest and Toggl make it easy to monitor and evaluate the time your team are spending on their assigned tasks.  Compatible with leading workflow management tools and offering resource management dashboards and reports, time-tracking software aids accountability and helps keep your workflow profitable.
Automated Email Marketing
Email marketing is an easy and cost-effective way to promote your business (or your client's) to the right audience.  While email marketing can be performed manually, doing so can require significant time investment, with no guarantee that that invested time will translate to engagement.  It also requires a degree of discipline to ensure emails are being sent regularly and consistently.
For many agencies, email marketing automation software is an invaluable time-saver that helps to structure and streamline their campaigns.  Emails can be sent according to a pre-configured schedule or in response to certain trigger actions that might indicate heightened interest in you or your client's product or service.  Automation ensures that all subscribers or leads are engaged consistently, and evidence suggests that intelligent email automation can lead to higher click-through rates.
Email automation software is available through a wide variety of providers, with the likes of Hubspot and Mailchimp offering solutions well-tailored to the needs of agencies.  With plans starting from as little as £10 per month, email automation could be a cheap and effective way to save your business time and money.
Automated Social Media
Just as manual email marketing can be a time drain, so to can managing and posting social media content.  Whether you're posting on behalf of clients or trying to gain social media traction for your own business, you need to be posting compelling content frequently and following up on interactions/mentions to improve brand engagement.
With social media automation, you'll be able to build online presence without investing countless valuable staff hours in the process.  With scheduled posting, automated replies, intelligent scheduling that uses AI to time posts for optimal engagement and detailed reporting that provides useful insights into the success of campaigns, social media automation will help you post impactful content quickly and effortlessly.
Customer Relationship Management Software (CRMs)
Customer relationship management platforms combine a range of tools that help organisations develop, track and coordinate relationships with potential and existing clients.  The features and capabilities of modern CRMs are too extensive to cover in depth, with many offering task automation, workflow management, contact management, lead tracking and marketing automation alongside in-depth analytic capabilities.
Because a CRM acts as a central, shared depository of customer information, your staff won't have to waste time switching between and transferring data across multiple segregated platforms.  Automation further eliminates the burden of data handling, and insights into customer behaviour will help you focus on your most encouraging leads with the greatest chance of conversion.
Leading providers like Microsoft, Oracle, Salesforce and Hubspot offer cloud-based CRM solutions via affordable, SME-friendly monthly subscriptions.
Conclusion
From automation designed to eliminate the mundane to solutions that help coordinate complex, multi-layered projects, there are a vast range of platforms and services out there that could make your agency more time efficient.  By incorporating the best solutions into your business you'll free up your staff for those revenue-raising billable tasks and squeeze more profit out of each working day.
Cubit Technology – Impactful IT Support and Management for London's Creative Sector
Located in the heart of Central London, Cubit Technology IT support, management and consultancy services designed to help dynamic creative sector businesses flourish through technology.  From forward-thinking IT management that eliminates downtime, to individualised consultancy delivered with a friendly smile, we help businesses harness technology as a stimulant for growth and we'd love to have you onboard.  Get in touch today to find out how we could help your business thrive through technology.