30 September 2019
Posted by:
Category:

IT Support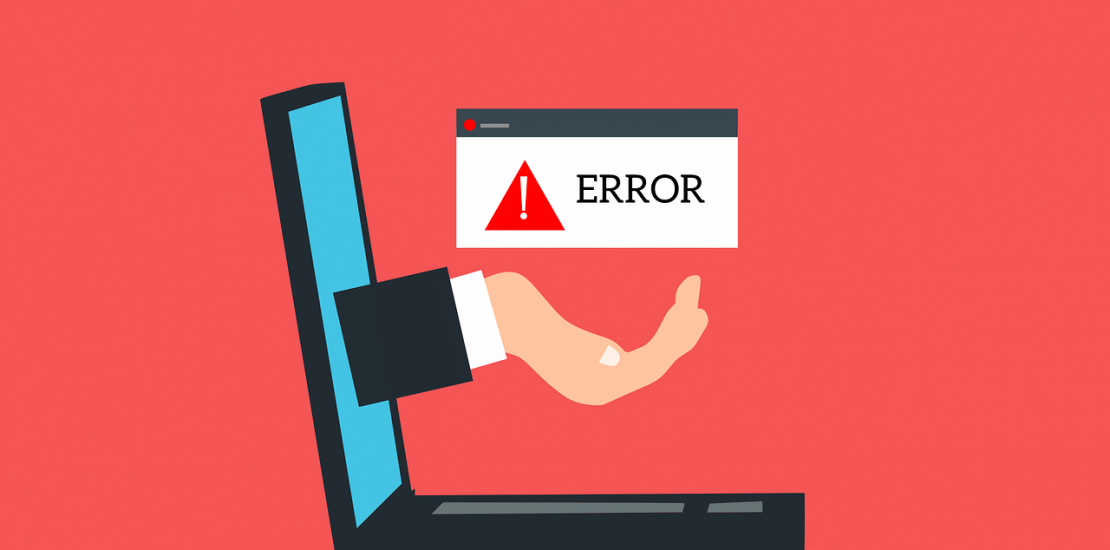 10 Most Common Tech Problems for Businesses (and how to fix them)
Technology is amazing, but when there's technical difficulties, things can get frustrating. Yet some common computer problems you might run into can be easily fixed. As an IT Support company, we've had to deal with a range of computer and tech issues. Over the years we've noticed a trend with the most common problems we face and offer you advice and solutions on how to deal with them so you don't crash your tech support guy the same way you do your servers.
Here are the 10 most common IT problems that we deal with daily and how to fix them.
1. Help, I can't login
This is one of the most common problems we come across. This may be as simple as a misspelt or wrong password, or have you left the caps lock on? Check whether your password has expired or if your account may have been suspended? Or have you been locked out due to too many unsuccessful login attempts? If all else fails, contact your IT Support Help Desk, whom should be able to reset your password and ensure you are logged back on to your system.
2. I accidentally deleted some important files.
Can you get them back? Most of the time, accidently deleted files end up in your Recycle Bin. But if you've emptied your Recycling or its been permanently deleted, there's a chance we can still get the files back. Stop using the drive and get in touch with your IT Support Help Desk, as the more you use the machine the less likely it is we can retrieve your files. Hopefully you've automatically backed up all of your data to begin with, so anything you delete should be recoverable. If it hasn't, maybe it's time to look at setting up a Backup and Disaster Recovery Plan that can restore your businesses data and files to minimise and potential loss or disruption.
3. I closed a document without saving it!
Don't panic, this happens a lot. You're work may not be completely lost. Hopefully the Auto-Recover and Autosave options in Microsoft Office are enabled and can help recover the document. You can also search your computer for a temporary file (.tmp) and just remember, to regularly save your work.
4. I Can't Print Check the obvious first.
Is the printer switched on? Is there enough paper in the tray? Has the ink or toner run out? Check whether there are any outstanding print jobs in the queue. Are you actually printing to the correct printer? Ensure that the "Use Printer Offline" is unchecked. Try turning the printer off and on. And if all else fails, unplug the printer and plug it back in. If none of that works, check that your printer's drivers are up-to-date. If they are, the printer may not be connected to the network properly. Call your IT Support Helpdesk for help.
5. My computer is running slow
Working on a slow computer is frustrating especially when you're on a deadline. There are several reasons why your system may be slower than normal. The usual culprit is that you're running multiple programmes (windows or browser tabs) at once which would slow a computer's performance. Another reason could be that your system is updating. Your IT Support Department should be automatically scheduling scans and updates outside of office hours to avoid disruptions and productivity. A more serious reason could be that viruses and malware may have infected your device. If you think this is a possibility, disconnect your device from the network and call your IT Support Helpdesk immediately.
6. My internet is really slow
If you're connecting wirelessly, the signal may not be strong throughout the office. Similarly, you could just be too far away from the router. If this is not the case, then spyware or viruses can cause slow internet speeds. Ensure that you have effective anti-virus software installed and call your IT Support Helpdesk right away to assess the situation.
7. I keep losing my Wireless Connection
A common reason is that the router has been overloaded and needs to be reset. This may also be a good time to review your IT infrastructure to make sure your technology is meeting your business needs. Another reason could be that the user has not correctly connected to the network so they can't establish a secure connection. Call your IT Support Helpdesk, who will walk you through the process of connecting to the router and modem and then to the internet.
8. My computer just shut down for no reason/keeps restarting
A lot of people don't realise that their computer can overheat and shut down. First, make sure that your computer's fan is working. Then check your computer for dust, and make sure it's in a cool and ventilated place. If this is not the issue, it could be a virus. Run your antivirus programme or disconnect it from any networks and call your IT Support Helpdesk.
9. I can't open email attachments
If you've downloaded an attachment from your email and can't open it, it's probably because you don't have the right software installed on your computer that's necessary to view the file. Look at the attachment's file extension (the three letters after the full stop in the filename ie. .pdf or .srt), which will give you a hint to the software required to open the file. By double clicking on the file, you'll be able to search your computer and online for the software that you need or call you IT Support Helpdesk to if in doubt.
10. My computer won't recognise my USB device
If your USB device isn't showing up when it's inserted, the first thing to do is try it in a different port on your computer. If it still won't work, try it on a different machine. If that doesn't work, check to see if other USB devices are recognised on your computer. If none of these solutions work, call your IT Support Helpdesk to investigate further.
These are all common tech problems we deal with every day. Having a knowledgeable and supportive IT Support Helpdesk can help your business stay on track without disrupting your day to day business needs.