17 August 2023
Posted by:
Categories:

News, Remote IT Support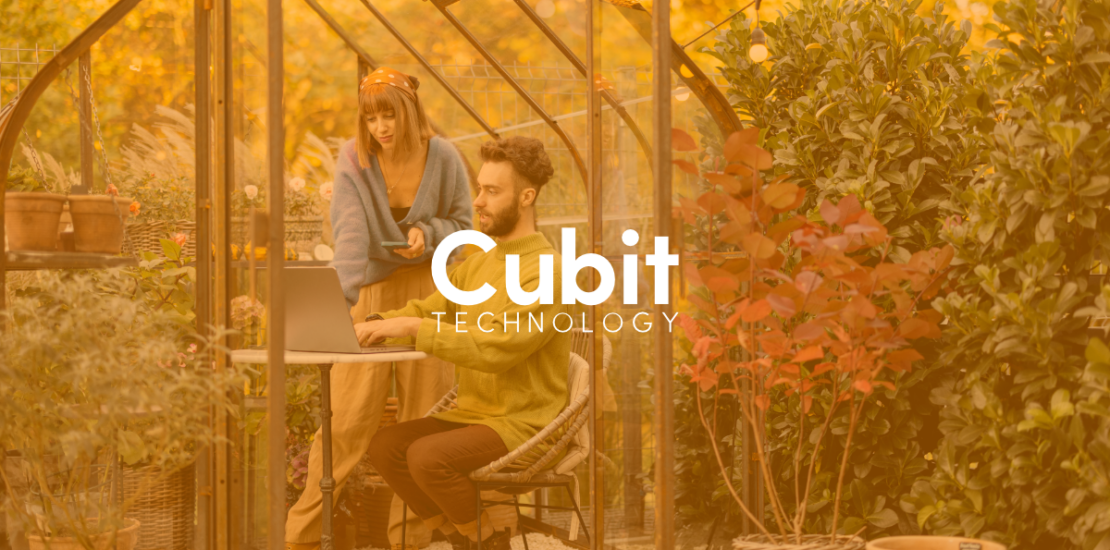 Pew Research Center Survey indicates that approximately one-third (35%) of the workers remotely work from home all the time.
This quick transition of working from office to home after the Covid-19 pandemic has compelled business owners to create stringent security policies for remote workers for securing their business data against data breaches and cyber-attacks.
This transition has been noted by cyber-thieves who are now targeting remote workstations, and hence business owners need to secure their corporate and sensitive data, remote devices, and networks against these hackers.
To prevent web owners as well as employees from being a target of such cyber disasters, NSA (National Security Agency) has delivered some strong cybersecurity tips for securing home networks.
Below-stated are some of the best tips which will help in securing the networks of remote workers.
Cybersecurity Tips for Remote Employees:
Regularly Train Workers about at-home Cybersecurity:
Hackers are becoming too smart when it comes to attacking networks and hence all the company employees as well as the remote workers must be regularly trained about cybersecurity solutions in case of emergencies.
Hackers can breach your network by luring the in-house team as well as remote employees. Only one wrong click by employees on a link or an email or a download can be hazardous to your business. But this disaster can be prevented if your cybersecurity solutions are strong and defensive.
Example: Create strong passwords and avoid sharing the same. Lock computers/laptops when not in use.
Install Security Software:
Security software installation on devices, networks, and servers is essential to prevent penetration by intruders. This is vital for both hybrid and remote workers.
Example: Anti-virus software, anti-malware software, firewalls, etc. are useful to prevent cyber threats and data breaches since they combat malware, virus, and other phishing and malicious attacks.
Run them regularly for strong network security.
Acknowledge SSL Certificates' Importance:
There are many unsecured/fake sites on the internet. When employees/remote workers visit an unsecured site, they are bound to invite malicious software or codes into their network. Hackers can easily steal digital data and misuse them.
Installing digital securities like SSL/TLS (Secure Socket Layer/Transport Layer Security) certificates is useful to prevent such malicious entries since they secure your web with encryption technology. SSL certificates secure all the data in transit exchanged between the browser and the server. Thus, hackers can't misuse encrypted (coded text) data and tend to abandon the site.
SSL certificates also help display trust icons like a padlock in the address bar and https (hypertext transfer protocol secure) in the URL. The choice of SSL certificate may depend upon the type of validation and SSL certificate like EV SSL certificate, multi-domain SSL, single domain SSL, etc. But keep in mind that it should be from reputed CAs.
Maximum assurance of data integrity and data confidentiality are established due to robust 256-bit encryption security and hence customers trust these SSL-secured sites. It helps enhance sales and revenues.
Set Clear Remote Work Policies:
Clear guidelines and policies should be set for remote workers. The company's purpose, the scope of enhancement and improvement, eligibility to work on a remote basis, working arrangements, communications within seniors and teams, etc. should all be set and defined clearly.
Use of VPN (Virtual Private Network), installation of SSL security, regular employee training, stringent password policies, etc. should all be included in setting the remote work policy.
Time tracking processes, legal formalities, and other data security solutions should also be defined and briefed to all remote workers to ensure smooth and secure working of the organization.
Back up your Data:
Digitalization is all about discarding paper. This includes paperless transactions, paperless data storage, paperless communications, paperless product displays, etc.
Removing paper to welcome digital documents is an excellent way to go paperless, but these digital documents need to be secured against malicious actors. A minor security lapse can cause huge damage to your business and brand reputation.
Your servers and networks need to be secured with digital security solutions. But, sometimes human errors or unwanted circumstances like server crashes may cause you to lose out on your site-sensitive stuff.
This situation can be avoided by backing up your data regularly. You can go for differential backup fortnightly and for a full backup every month to secure your data. Backup of data can be stored in the cloud or on an external disk.
This will help restore the same in case of such unwanted situations where data is destroyed.
Enable Encryption:
Google has announced that HTTPS (encryption security) is compulsory for all sites to ensure a secure digital environment for its users. It is the most pivotal cybersecurity solution since it converts plain data into a jumbled cipher form.
The encrypted data can be decrypted only with the help of a special decryption key which lies with the receiver of the message. Hence, hackers stand no chance against this security solution. Since the data is jumbled, misuse can also be prevented even after intruders gain access to the same.
Few More Cybersecurity Tips:
Use Strong Password
Secure and Update your Router
Keep your Systems and Software Updated
Use a VPN
Keep Kids Away From Work Devices
Implement Two-factor Authentication
Restrict Accesses to Employees
Conclusion
Securing data should always be on the topmost priority list. A single cybersecurity solution is not sufficient to keep hackers away from your networks and data.
Though remote working is beneficial to both employers as well as employees, digital security should be ensured and maintained. Continual monitoring of remote workstations and devices is essential to prevent data breaches.
The alertness for securing digital data should be cultivated amongst remote workers by initiating regular training programs and mock drills.
All the security concerns of remote workers should be addressed quickly and the above-stated cybersecurity tips and solutions should be implemented for preventing cyberattacks.
Source: Best Cybersecurity Tips for Working Remotely – HR News
Cubit Technology – Impactful IT Support and Management for London's Creative Sector
Nestled in the vibrant heart of London's bustling Central district, Cubit Technology IT proudly extends its comprehensive support, management, and consultancy services to empower creative sector businesses within the realms of marketing, design, and more. Our mission is to catalyze the growth of these innovative enterprises through the transformative potential of technology.
From cutting-edge IT management that eradicates downtime to personalized consultancy services, delivered with a warm London welcome, we stand as steadfast allies in helping creative businesses harness the boundless power of technology to propel their success. Our approach is adaptable and multidisciplinary, ensuring that creative souls not only survive but thrive in the dynamic landscape of on-premise, hybrid, cloud, PC, and Mac environments in the vibrant city of London.
Reach out to us today, and let us show you how we can empower your London-based business to flourish with technology as its driving force.